This time round, we are excited to conduct Tech In Asia Meetup in Hanoi for the first time. We are all excited to meet and connect with the local startup community in Hanoi!
We will be having an in-depth interview with Dung Tran, founder and CEO of mWork and Do Tuan Anh, founder and CEO of Appota, on how to create a successful mobile startup in Vietnam.
Dung and Anh will talk to us in-depth about the challenges that mobile startups in Vietnam face and what are the promising frontiers that they see in the space. Vietnam may be one of the most innovative mobile startup spaces in the region and it's time we took a deep look.
If you are interested, please join us on 22 April 2014, 6.30pm!
Besides this, Tech In Asia will be giving a big opportunity to Vietnamese startups less than one year old to showcase their products to the community. Each startup will get half a table space to display and share about their product. Please fill out this form.
This time round, we are excited to conduct Tech In Asia Meetup in Hanoi for the first time, with the support from HATCH! PROGRAM, TOPICA Founder Institute, VTC and AITI education as media sponsors.
Agenda:
6.30 – 7.15pm: Registration
7:15 – 7.45pm: Fireside chat – Tips for making a successful mobile startup in Vietnam
7:45 – 8.00pm: Q&A
8.00 – 9.00pm: Networking & light refreshments
Venue:
Click here for the map
Cen group
Level 2
137 Nguyễn Ngọc Vũ, Cầu Giấy, Hà Nội
About The Speaker: Dung Tran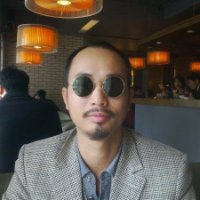 Dung Tran is the CEO and founder of mWork since May 2012. mWork is one of the most leading mobile affiliate network in Vietnam. Before mWork, Dung was the deputy general director of Tinhvan Telecom for more than two years. Tinhvan Telecom is a leading mobile company that provides mobile VAS for Vietnamese mobile users. He is also the founder of Phununet and was the division manager of FPT Telecom for three years. With many years of experience in the technology field, Dung has experience and knowledge in the mobile internet industry in Vietnam and Asia Pacific.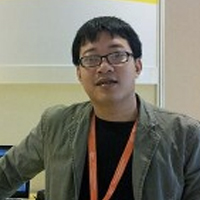 About The Speaker: Do Tuan Anh
Do Tuan Anh is CEO and founder of Appota, which is a mobile content distribution platform in Vietnam. Appota has been listed in the Top 9 Southeast Asia startups worth investing in. It also recently got a series B funding round from Japanese and Singaporean investors. In order to reach today's success, Tuan Anh could
have been overcome a lot of ups and downs. After his business failure, he participated in a training course of Founder Insitute and became the best graduate. He then went to Singapore to present his ideas in front of many international investors and received his first funding there. In 2012, Appota also won the Most Disruptive Award of over 500 Founder Institue Startups. Having been through such a challenging journey, Do Tuan Anh can share a lot of valuable experiences and knowledges to the startup community in Hanoi.