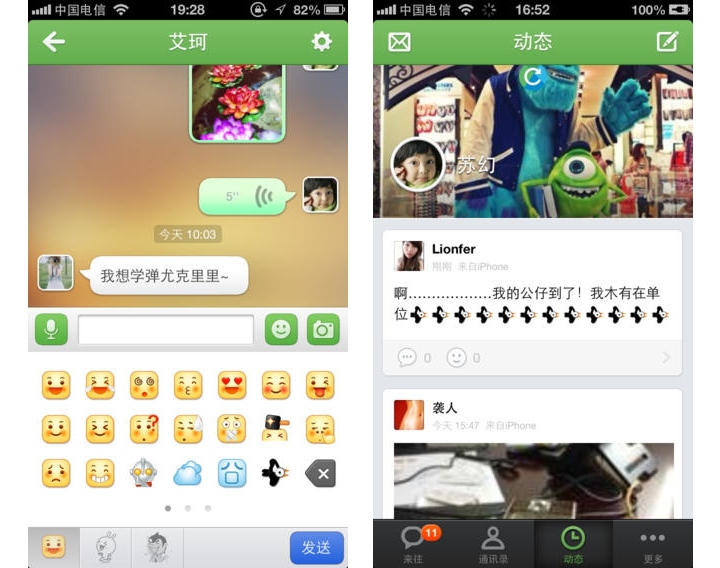 Alibaba has been pushing its messaging app, Laiwang, a lot recently, including forcing the e-commerce titan's tens of thousands of employees to get friends to sign up for the app. Today, Alibaba said that Laiwang has added 10 million registered users in the past month.
It's not clear how many have registered for Laiwang in total, or how many users are active. The company says that daily active users have increased five-fold recently, but no solid number is provided.
Of course, Alibaba's challenger is up against WeChat (which has 272 million monthly active users) and it's questionable how many of Laiwang's 10 million new signups are actually active in the social app. Plus, while Alibaba emphasizes that Laiwang launched in late September this year, that was actually a sort of relaunch. We spotted Laiwang being tested in late 2011, and then the app emerged on Android and iOS in July 2012. That makes the growth seem a lot slower.
Aside from WeChat, other messaging app rivals include Sina's WeMeet and China Telecom's Yixin.