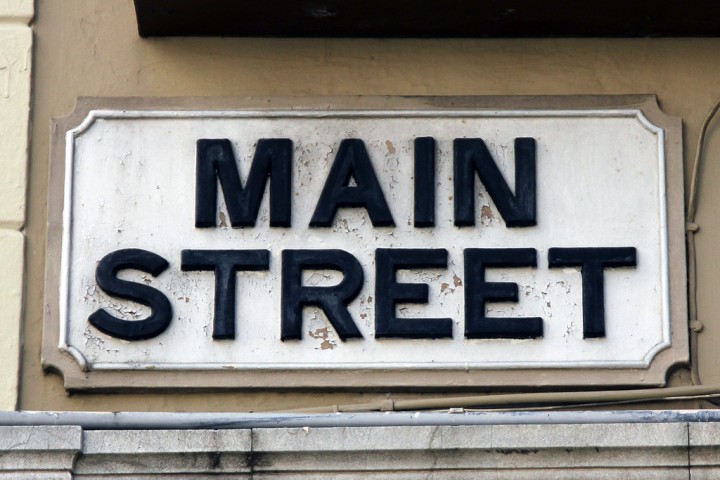 Alibaba, China's leading e-commerce firm, will get a taste of the American mass market with the launch of 11 Main, an online shopping website created by jointly by two US firms it acquired back in 2010 (hat-tip to Reuters).
What's 11 Main? It hasn't opened for business just yet, but judging by a preview website, it looks to be a company that draws inspiration from Etsy, Pinterest, Fab, and boutique e-commerce firms that value quality design and communication between buyers and sellers. Under the "Request An Invitation" page, the company appears to be accepting applications from a general range of vendors, rather than a specific niche.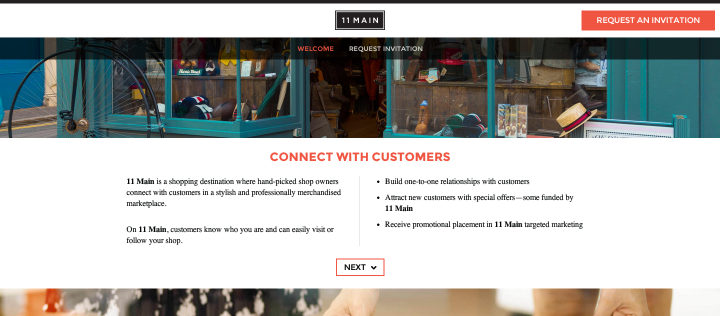 According to a lengthy piece on EcommerceBytes, 11 Main will take commissions of 3.5 percent on each sale, with a cap at $50 dollars. No commissions will be extracted on sales of printed books, DVDs, and CDs. The company will also offer management tools to vendors.
"Alibaba is happy to support 11 Main," an Alibaba spokeswoman tells Tech In Asia in an official statement. "Alibaba is run by entrepreneurs and firmly believes in supporting entrepreneurs with great vision and a strong sense of mission for their companies."
Alibaba on Main Street
The pending launch of 11 Main marks the culmination of Alibaba's 2010 acquisition of Auctiva and Vendio, two California firms that provided management software for eBay sellers. Within the following three years, despite a few large investments, made no effort to crack the consumer-facing e-commerce space in the US. Its English-language Alibaba.com and AliExpress.com websites are both best known as business sourcing platforms, though vendors on the latter will occasionally sell single-unit goods to customers looking for a deal.
Judging by the company statement, Alibaba appears to have little to do with 11 Main beyond offering mountains of funding. Of course, mountains of funding can help pave the road to long-term success. Alibaba's support might allow the 11 Main team to offer a variety of monetary incentives for vendors and sellers. Generous discounts and bonuses can help ensure customers return to 11 Main for business, where they're kept away from competitors like Amazon, Fab, and eBay.
Alibaba's more recent flirtations with the US market include leading a $200 million investment round in ShopRunner, an e-commerce firm that offers two-day shipping on all purchases, and participating in a $170 million funding round for Fanatics, a sports clothing retailer. Last October the Chinese firm opened an office in San Francisco for the purpose of eyeing more investments in the US.
Alibaba isn't the only Chinese firm to dip its toes in Etsy-inspired e-commerce in the US. Early last January LightInTheBox completed an acquisition of Ador, a Seattle-based company that lets users purchase clothing worn by models and celebrities.
(Editing by Steven Millward)
(Top image via Flickr user kjelljoran)