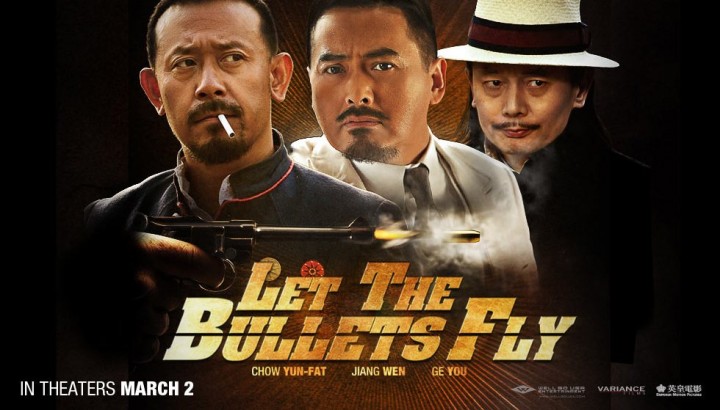 Oh, snap.
Alibaba today announced that not only did it step on Tencent's turf, the Chinese e-commerce kingpin bought the plot outright. According to Bloomberg, Alibaba just spent US$804 million on a majority stake in ChinaVision (HKG:1060), a company in which Alibaba's biggest competitor Tencent (HKG:0700) is also a shareholder.
Hong Kong-based ChinaVision Media Group produces several popular Chinese-language TV shows and movies, along with some print media, mobile media, and mobile gaming operations. Some of its more famous productions include Let the Bullets Fly (pictured above), Journey to the West: Conquering the Demons, and Kung Fu Hustle.
It's been a busy news day for Alibaba. Today, it and Tencent also cleared a hurdle toward opening their own domestic private banks and announced it would offer "virtual credit cards" to users of its shopping portals (more on the latter in an upcoming post).
Tencent is rumored to be in talks to merge with Sohu's video arm in the near future.
The acquisition comes at a time when many major Chinese online video portals are buying up TV and movie studios at home and exclusive rights to western content. For example, LeTV in October bought its own production studio for $260 million, and Sohu owns exclusive rights to Saturday Night Live and Ellen DeGeneres' show in China. Baidu has acquired other video portals like PPS and iQiyi for hundreds of millions of dollars. These companies offer the majority of their content for free, but realize they have to set themselves apart with exclusive content if they ever want to be able to charge viewers subscription fees.
As Forbes predicted, it's showtime for mergers and acquisitions in China's film and TV production industry, and the country's major tech firms are all fighting for the starring role.
(Editing by Josh Horwitz)