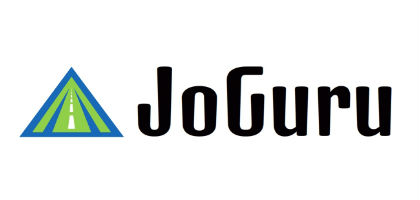 We often find it hard to plan a detailed travel itinerary because we've never been to that before and are confused about what's worth seeing. JoGuru wants to help with that. It also built as a social network for travelers where they can share holiday pictures or places they want to visit in the future.
JoGuru launched officially in beta this month and has attracted more than 50,000 unique users, with 65 percent of them from India.
Your city guide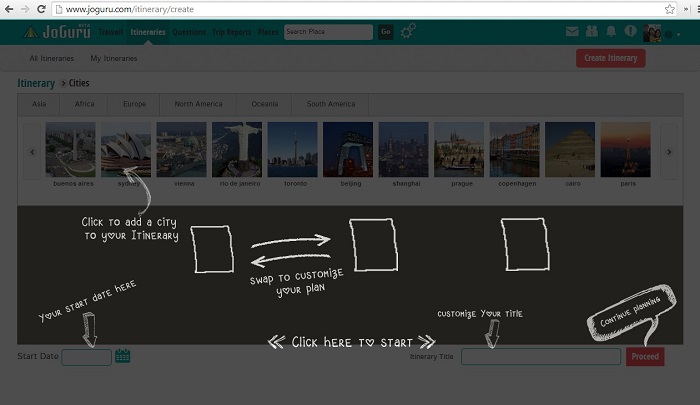 The unique thing about JoGuru is its personalized itinerary planner which only takes you five minutes to make. The team says it has developed "an ingenious algorithm which optimizes the route chosen by the user depending on their distances and open and closing time of attractions" and plans to make it more intelligent in the next few months.
I gave a try and made my own itinerary to Hong Kong, a city that I have no clue about, and selected a start date. JoGuru optimizes its itinerary planner to seven popular attractions which can be chosen randomly and will show you the attraction that should be visited first based on distance and opening hours. JoGuru uses Google Maps for all that.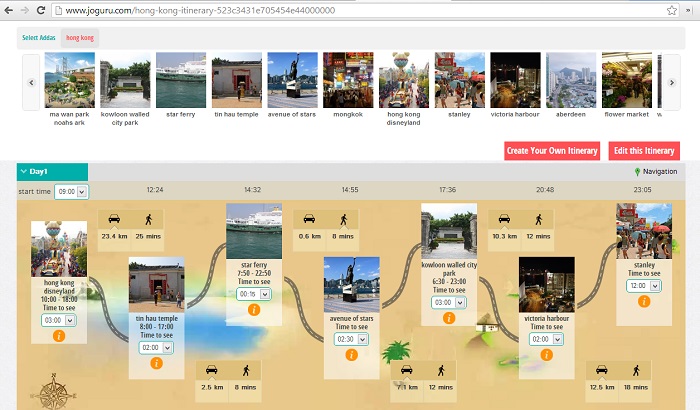 Since I'm new to that city I'd chosen, I can give a click and find detailed information about these places, such as opening times, ticket prices, nearest public transport and eateries. This detailed information really helps travelers like me to explore new places – and only needing one site to do it all.
This Indian startup is founded by three avid travelers who have faced the same problem when visiting new places in the past. JoGuru CEO and co-founder Praveen Kumar was inspired to make it when he had to make a one-month itinerary to Leh in India.
Besides making your own trip plans, you can access all the itineraries made by other users if the destination is the same as yours. You can edit and tweak them for your needs too.
JoGuru has 70 cities in its database right now, but plans to have 600 cities by December and hotel listings as well.
A social network for travelers
Users of JoGuru can network with fellow travelers by pointing out places they have visited or want to visit, asking travel-related questions to be answered by others, and making a review of places they have been to. Its social network platform – a bit reminscent of Quora – is intended to be, Praveen says, "an easy way of getting connected to people who share the same passions and interests." As with any social network, you can also send friend requests.
JoGuru collaborates with 200 travel experts (basically, travel bloggers) to ensure the quality of the user-generated information that's posted.
Other Indian travel startups like Traverik and Tripter, which both launched last year, have a similar concept of creating easy city travel plans. But neither of those have a social network element.
Since JoGuru is still in beta, the team is still working on the monetization plan. The first one is a meta search based on affiliate marketing, and another concept is for a meta search based on experience selling, such as integrating with travel agencies.
(Editing by Steven Millward)