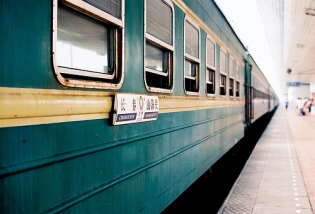 Just a week after it was launched, 360Buy has yanked its train ticket purchasing services, citing a low level of success in actually acquiring tickets. The service had offered train tickets at a slightly inflated price in return for the favor of not having to deal with 12306.com, the Railway Ministry's horribly buggy official site. The suspension of ticket sales was called "temporary" in an announcement from 360Buy on Saturday, but it's not clear when the service is meant to return. The rest of 360Buy is operating as usual, of course.
Shortly before the 360Buy ticket sales shutdown, the Railway Ministry stated publicly that 12306.com is the only official ticket sales site, and that the Ministry has not authorized any other websites to sell tickets.
By necessity, 360Buy (as well as other sites that are still offering tickets online including Qunar) had been approaching train ticket sales in a rather roundabout fashion. When a customer orders a ticket, the sites access publicly available data to determine whether that ticket is still available, and if it is, they attempt to purchase it on the customer's behalf. However, since there's a delay between the customer's order and the actual time of purchase, tickets that appear available can be sold out by the time the sites are actually able to make the purchase.
If the Railway Ministry were to grant a third-party company the right to sell tickets officially, these problems could presumably be bypassed as this third-party company would be able to integrate its systems directly into the Ministry's ticket sales system.
I have no strong feelings about 360Buy one way or the other, but if the Railway Ministry is incapable of creating a functional ticket sales website — and we have already seen pretty significant proof that it is — it should allow someone competent to sell tickets directly. I know that idea is unappealing to the bureacrats who man the desks at the Ministry when they're not busy being massively corrupt and incompetent, but I don't care. If you can't do the job — and clearly you can't — just get out of the way.
[Southern Metropolis via Sina Tech, Image Source]