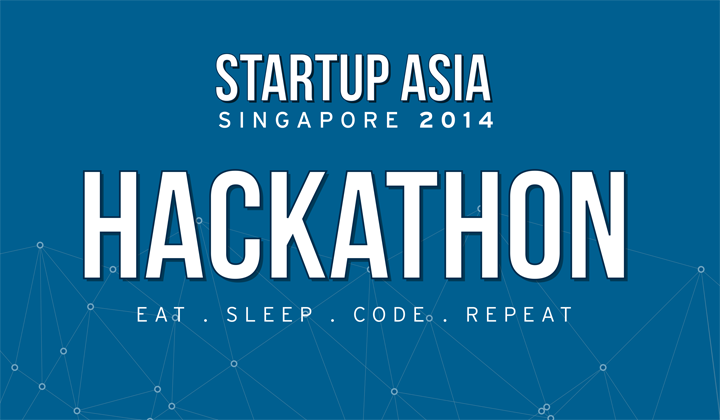 Startup Asia Singapore 2014 was an incredibly exciting affair. Aside from the inspiring keynotes, fireside chats, and the exhilarating Startup Arena battle for US$10,000, we also held a two-day hackathon that ran concurrently with the other events. This time, 32 teams – including 6 teams that flew in from Jakarta, Vietnam, Myanmar, and Malaysia – rose to meet the 13 challenges issued by 13 sponsors.
At the end of Day 2, the sponsors picked the finalists who will be battling it out come this Saturday, May 17. The 14 finalists now have time to regroup and refine their apps to get the highest possible score for their execution. Prizes will only be awarded to the top three teams and the winners of the sponsors' challenges.
The 14 finalists who qualified are as follows: Journy, Tyker, Why Shout, Boothgowhere, MelonSail, Troop, Travelator, Pandago Studio, Camdroid, Code Instincts, WeekendGoWhere, Swipetap, The Busby Babes, and Team QQ.
Of notable mention are web apps Journy and Tyker, teams from Raffles Institution (RI) and Raffles Junior College (RJC), respectively, who are led by Mr Lee Kinsung, a computing teacher at RI. What's interesting about these teams is that, courtesy of Mr Lee, they were able to apply for time off from school to participate in this hackathon.
Not to be outdone because of their youth, both teams have qualified for multiple challenges from the sponsors respectively.
Join us at Demo Day this coming Saturday at The Hub to see which apps will be crowned the winners.