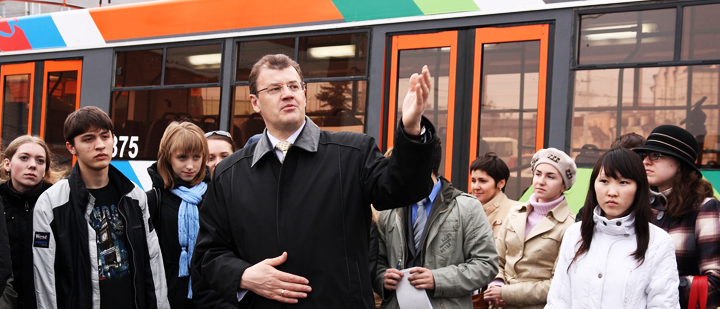 The sharing economy is growing at a clip. For cars alone, Uber has lead the charge for other apps like Lyft, GetAround, and SideCar. In terms of hotels, Airbnb heads the pack. And now, in the travel industry, crowdsourcing for local tour guides is becoming a serious trend. At Tech In Asia we know about ten contenders that span across the region from Indonesia to Japan, and we've got them all here for you to check out.
The concept that all of these startups have is simple. Coordinate with local tour guides to develop tours for travellers – some conventional, some very adventurous – and serve them up in a nice and simple platform. Where they differentiate and win depends on a few things, including:
How good their tours are
How many tours they can offer
What their margins are
SEO: hitting the right travelers searching on Google
Their marketing budget
That final one just might be the real make or break, since many of these startups resemble each other so much. Let's take a look at the ten (not in any particular order).
TripTrus started as a more traditional tour platform before getting more into the crowdsourced and local tour guides model. The cool thing is it's priority is adventure, which is a specific niche for a specific type of traveller.
TripThirsty is based in India, so if you're traveling to India, specifically Bangalore, TripThirsty is the site for you. One differentiator that TripThirsty has is its formed all around hashtags, making it easier for users to search by their personal interests. Unlike TripTrus, this startup is, from the ground up, all about crowdsourcing local tour guides. It started out like a Pinterest for travelers and eventually ended up serving tours.
Like TripTrus, Thrillophilia takes tours from operators and puts them online into a marketplace. The difference is that Thrillophilia has been around for over three years and covers more of the country. It also has way more L's in its name than anybody else. Thrillophillia sees more than 20 percent of its customers returning, which means that it's doing very well. On the other hand, it's not as disruptive in the tourism space as the next one on the list since it doesn't go for local casual tour guides. It's just a platform for existing guides.
A recent entry into this market, Triip is all about crowdsourcing tours from local guides. The company works on sourcing the guides – often amateurs – and has a pretty spiffy design. Vietnam, which oftentimes gets mixed reviews on its travel experiences, desperately needs something like Triip to give a warmer face to its travel industry. Triip goes out and finds odd, unique tours, such as taking holidaymakers into the world's biggest caves and experiencing Zen tea ceremonies.
Unlike Triip, MyRealTrip is aimed at professional tour guides, and doesn't have such adventurous (and dangerous) packages. That makes MyRealTrip quite a good fit for an older crowd of people who want something reliable and packaged. Where Triip is mainly in Southeast Asia, MyRealTrip is looking at China, Japan, and South Korea as its key areas.
Meetrip is just like MyRealTrip and Triip in that it sources local tour guides, but it's quite unique in that it's fully targeted at twelve Asian cities, including Jakarta, Manila, Seoul, and Osaka. Also, the startup produces specific mobile apps for each of these cities, instead of creating a website like its competitors.
Shiroube is much farther down the line than most of its competitors. Mainly because it has local tour guides in over 1,000 cities across the world. This includes cities like New York, Paris, London, Shanghai, and Barcelona with the prices differing across each country. The interesting thing about the service is it has a freemium model where guides would pay extra to be able to get more access to potential customers. Shiroube doesn't want to stick with just tours. It wants to branch out into taxis, hotels, and food.
Indiescapes is a new contender to this list, mainly covering tours in Southeast Asia. The startup focuses a lot on quality and security, thus making sure that tourists feel safe and taken care of. The site also features a prominent search bar, emphasizing its interest in making sure people get to see exactly what they want.
One of the only startups of its type in Indonesia – which is one of the biggest travel destinations in Asia – Flamingo has a huge network of travel agents (over 30,000). It leverages its database and does some interesting marketing, like holding a T-shirt design competition. Marketing is key in a competitive market, after all.
This list is crafted to shine a light on startups coming out of Asia, but it's worth mentioning Withlocals, which is a Netherlands-based startup, because it's geared strictly towards sourcing tours in Asia. It just landed a hefty $500,000 funding round to help it battle with all the guys above. To say the least, it's going to be an interesting year for crowdsourced tours.
(Editing by Steven Millward)