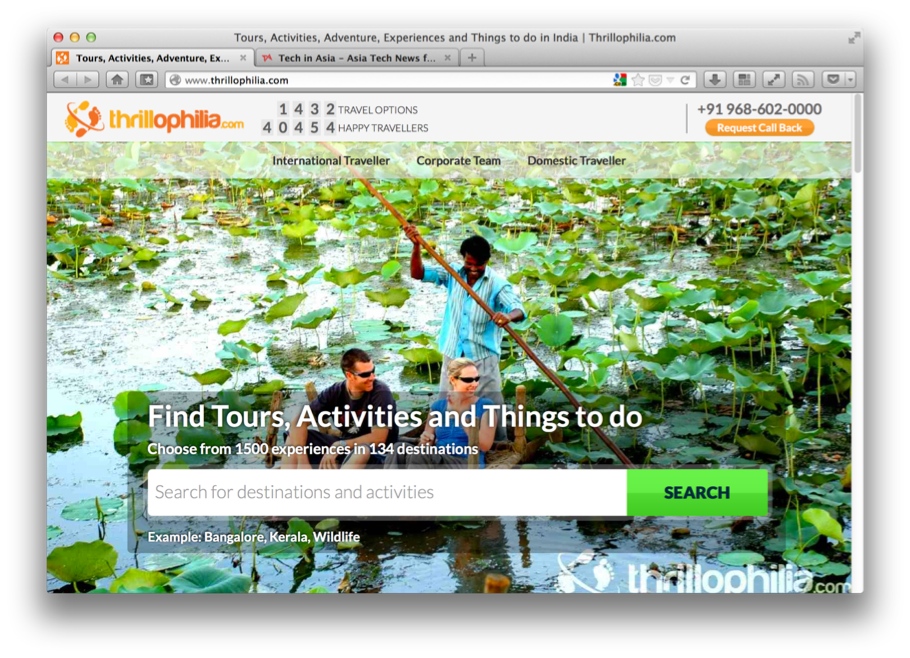 These days, backpackers don't need guidebooks – they've got mobile apps. And the internet can also help you find the best of what an area has to offer. That's sort of the idea behind Thrillophilia, an Indian startup that curates and sells adventure tours across India.
The Thrillophilia site is a marketplace for operators of such tours, while for thrill-seekers travelling around India it's a storefront for some potentially amazing experiences (pictured below). A wildlife tour in Rajasthan; an eco voyage around Kerala; sea kayaking expeditions in Goa; snorkelling with elephants – those are all available packages on the site right now.
Co-founder Abhishek Daga tells us that the three-year-old startup has now grown to 25 full-time staffers with revenues of around $80,000 a month growing at about 220 percent per year. It caters to both global explorers and Indian domestic tourists, and is currently seeing 24 percent of business from returning customers.
Having operated with only minimal funding in 2011, now the Thrillophilia team is set to wrap up a much bigger round of funding next month.
The thrill of adventure tours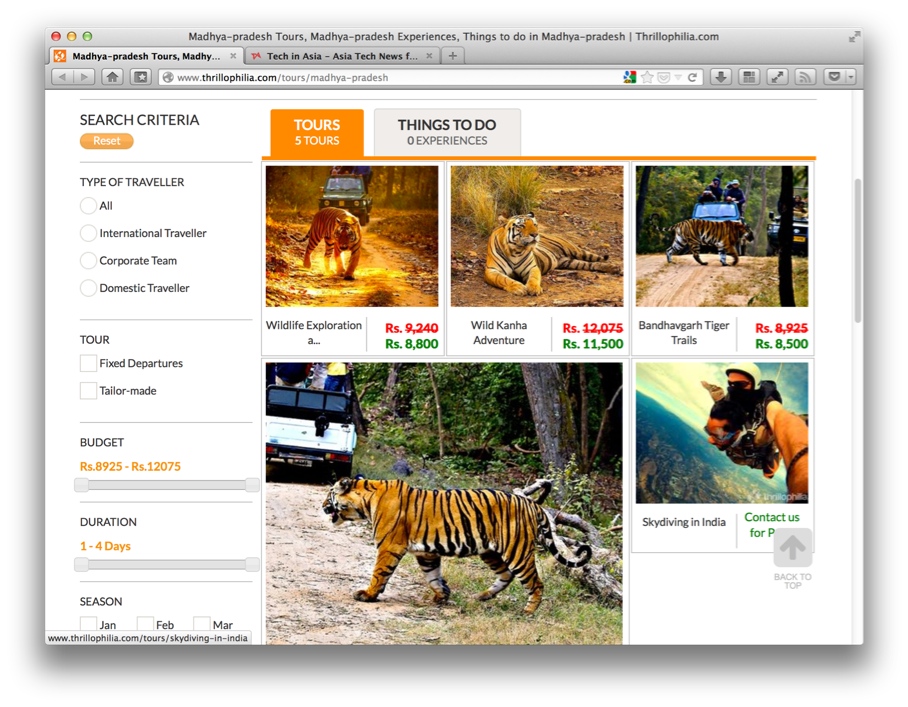 Abhishek reckons that the activity tour segment is the fastest growing in the online travel industry. But most local tour operators, he says, are small and mostly operate offline. The startup's plan is "to organize the entire sector by curating these local activity providers and bringing them online on a marketplace" dedicated to this sector.
There are other global sites in this space, such as Gadventures, but none seem as devoted to experiencing India as the Thrillophilia site.
India's whole online travel sector is estimated to be worth $15.84 billion this year – and that's set to double by 2016.
(Editing by Paul Bischoff)