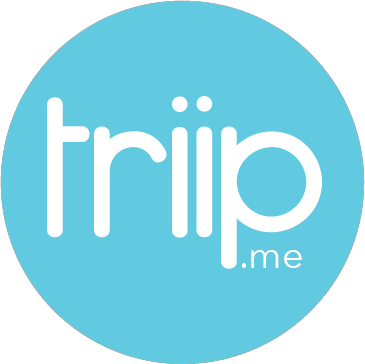 I'm a big fan of collaborative consumption startups like Airbnb, Zipcar, and Coursera because of their disruptive potential in incumbent markets – and especially the potential to open up new experiences for consumers. Triip is one such company in the tourism space, allowing anybody with a tour idea to create their own package and sell to interested tourists.
How Triip began
The idea actually started with Lam Ha, one of the Triip co-founders, back when she was in university and started a student group called Saigon Hotpot. The group of English-savvy students would take tourists around town and show them the significant sights around Ho Chi Minh city while also getting a chance to practice English with foreigners. The students did it pro-bono and within four years it shot up to the top spot of things to do on Tripadvisor. After university, slowly the idea of turning this into a viable business model made more sense.
With its team of nine – five of them being co-founders – they've slowly built up Triip into its current beta version. Today, Triip has approved 86 total tours. But being in beta and with no spending on marketing so far, only seven people have taken tours so far. This will certainly change when Triip goes out of beta in June as well as releases an iPhone app.
Elaborating more on the future strategy, Ha says:
We're really focused on excellent customers service at this point, so we're going to release Triipbook in the next few weeks, which teaches Triip creators how to create excellent tours. We've done workshops in Vietnam and Cambodia and saw that potential creators were really excited to create tours but had trouble coming up with them.
Already, Triip has a lot of very unique tours that you won't find in traditional holiday packages. There are tours on Zen in Saigonnother on sand painting, and crowd-pleasers like a ride through the Sapa mountains with local Hmong children. Ha sees tours like these as central to Triip's competitive advantages:
Although professional tour guides will offer very smooth and professional tours, it's young people who have specific passions for their country or city that bring out really unique tours like our sand painting tour.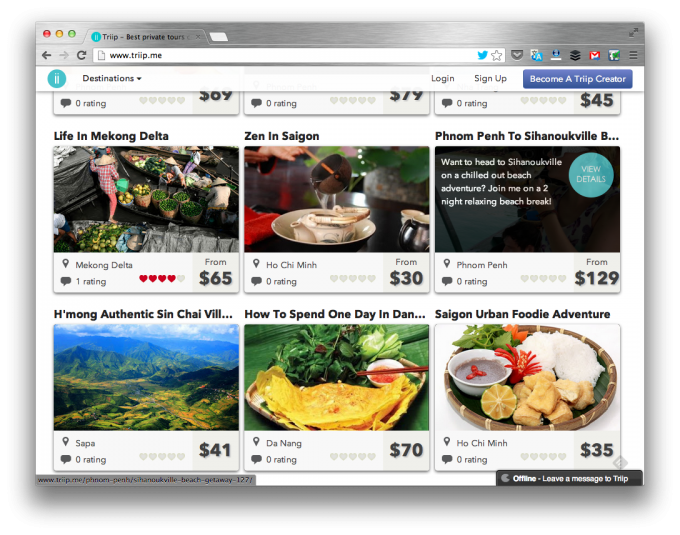 How it works
Generally, the way it works is someone like you or me submits a tour that we think is interesting to Triip. The Triip moderators will check if the tour violates any of their policies (Triip has rejected about 10 to 12 tours already due to such violations). Then the potential customers, aka tourists, will pay Triip for the tour. This money will be held by Triip until after the tour is finished and the customer is satisfied. After this, Triip distributes 90 percent of the earnings to the tour guide and keeps 10 percent.
Triip creators can choose the days they are available to do a tour, how much time each tour is, and how much a tour costs. Triip is also developing a service where tourists can actually request a tour from tour guides. There was one special case where some tourists wanted to see inside schools, and surprisingly a tour guide popped up that took them around middle and high schools in Ho Chi Minh city.
Future plans
At the end of May, Triip's founders plan to put Triip up on Indiegogo for crowdfunding and marketing, and in June they'll be coming out of beta – plus there's the upcoming iPhone app called WikiTriip. The app, which takes data from Wiki Vonyage, will allow users to search for information about places they are visiting and also will be data crawled by Triip to see what users are interested in visiting when traveling. This data will be used to suggest and design tours for travelers.
Currently, Triip operates in six countries including Vietnam, Myanmar, Laos, Cambodia, Thailand, and Indonesia.
Check out the video to see people's experiences with Triip: