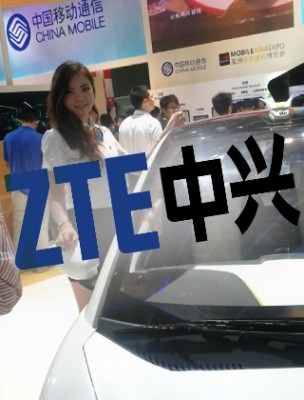 ZTE and Huawei seem to get lumped into the same basket when it comes to international security concerns, so it's good to have an occasional reminder that the two companies are actually quite different. One key difference: Huawai is making a lot of money, ZTE is not. Huawei's 2012 financial report is pretty triumphant; profits are up 33 percent and overseas business is growing. But ZTE's preliminary report, released Sunday, makes for rather brutal reading.
All in all, ZTE thinks it lost about 2.5 billion RMB ($400 million) on the year. Net profit attributable to the shareholders dropped between 220 and 240 percent on the year, in large part due to drops in both the company's revenue and profit margins. Revenue was down 18 percent year-on-year in Q4 2012 alone, and profit margin was down 11 percent over the same period due to an increased number of low-margin contracts both at home and abroad.
The company has rosier hopes for next year, though. In one release, it announced it would be undergoing complete reforms that would affect everything from the company's management to its products and target markets. And the company is even predicting a profit for Q1 2013, although that sort of prediction obviously needs to be taken with a few grains of salt. Can the folks at ZTE right the ship in 2013? It will be interesting to find out. We talk a fair amount about the company's image woes overseas, but that's not going to be a particularly important problem if it can't figure out a way back to profitability.