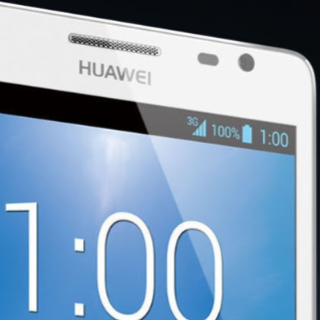 Chinese telecoms firm and phone-maker Huawei might've had the kind of publicity in 2012 that's usually only seen in a PR director's worst nightmares, but that didn't prevent some solid financial results. Huawei revealed today that the past year saw rising revenues (up eight percent to US$35.14 billion) culminating in a net profit of $2.46 billion, a rise of 33 percent from the previous year. Interestingly, 66 percent of Huawei's overall revenue came from outside China.
The nadir of Huawei's year came in October when a US congressional hearing cleared the company's telecoms equipment of being able to spy on all users on its networks, but still judged there to be a security risk. Huawei denied the allegations and insinuations, but is still facing similar government-backed probes in India and the European Union. The company is also accused of being complicit in selling telecommunications interception equipment to Iran that would've helped Iranian authorities to spy on its citizens.
Nonetheless, Huawei CFO Cathy Meng says that Huawei expects its overall revenue to grow 10 to 12 percent in 2013. [UPDATE: An interesting little fact, from the WSJ, is that Ms. Meng is the daughter of founder Ren Zhengfei]. As a private company, these figures are guidelines for now, and KPMG audited results for the full year will be revealed in April. It seems to be part of a PR strategy of Huawei being more transparent to try shake off its shady reputation.
In addition, it was revealed today that the company "has cumulatively invested 120 billion RMB [$19.15 billion] in R&D over the past 10 years, including a 29.9 billion RMB [$4.77 billion] investment in 2012."
Huawei is made up of three main divisions: network, enterprise, and consumer. The latter department makes its smartphones, which Canalys says are now outselling Apple's iPhones within China. Its newest model is the ginormous Ascend Mate, which is designed to compete with Samsung's popular Galaxy Note range. Huawei's phone business brought in $7.72 billion of its total figure for the past year, and is said to be "continuing to grow in developed markets including Europe and Japan."
Of the two-thirds of Huawei's total revenues coming from overseas, most of it came from Europe, the Middle East and Africa, which is the company's biggest single area for sales (77.4 billion RMB), just ahead of China (73.6 billion). The Americas made up a much smaller chunk, bringing in 31.8 billion, which is just over $5 billion.