Yahoo (NASDAQ:YHOO) has made an announcement that its Yahoo Music service for China will close. A notice on the site says that it will shut on January 20th, 2013.
It comes just three months after Google closed its own China-only music streaming service.
The Yahoo Music site (see it here) differs from the Google one – and from Baidu's recently revamped music streaming offering – in that it offers very dodgy deep-linking to probably pirated mp3 files, as shown here: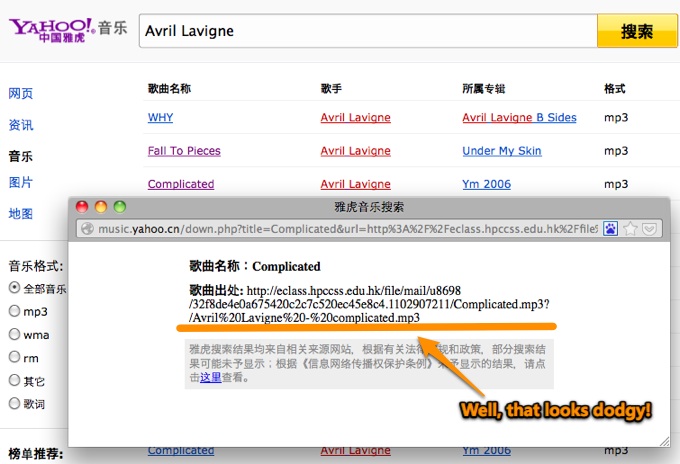 This is the kind of thing that Google stopped some time ago, and Baidu too has cleaned up its act and stopped its MP3 search engine portal that fished out deep links to pirated content. It's not clear how Yahoo got away with this for so long.
In related news, even licensed MP3 downloads in China might be paid-for in 2013, with one or two companies thought to be keen to launch paid music subscriptions.
[Hat-tip to Marbridge Daily for spotting this]