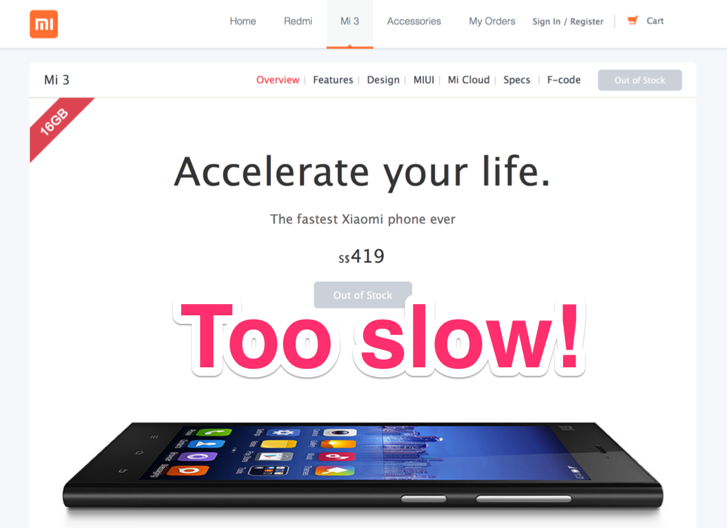 Xiaomi started selling its flagship phone, the Mi3, in Singapore today. As Xiaomi prefers to sell via online flash sales, the first batch of Mi3 phones were snapped up quickly from the official Xiaomi site. A representative in Singapore says they were all sold out in two minutes.
If you go to the Mi3 sales page right now, the 'buy' button has tuend to say "out of stock." However, Xiaomi is not revealing how many of the phones it had available for sale.
(See: China's Xiaomi is working on phone launches in India, Indonesia, and other Asian markets)
Xiaomi first launched in Singapore with its budget Redmi phone on February 21. That first batch sold out quickly too. Just as the Redmi is sold at Starhub stores in the country, the Mi3 might soon appear in shops as well.
If you're pondering the Xiaomi Mi3 as your next phone, the folks at The Next Web just posted a good review.
(Editing by Josh Horwitz)