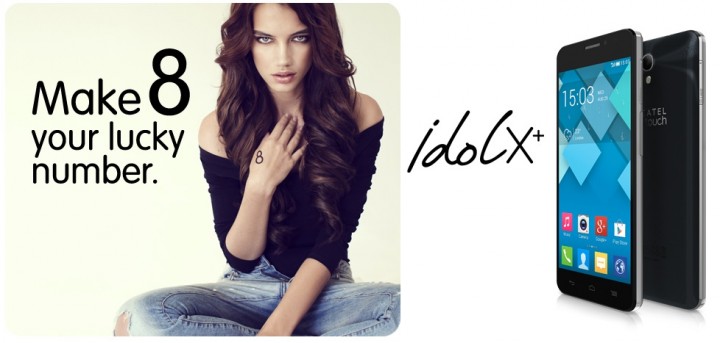 The aggressive smartphone adoption in India is enticing more and more cellphone companies to the market with competitively priced devices. Disruptive Chinese smartphone-maker Xiaomi seems to have hit pay dirt already, and today, Alcatel, another Chinese company, has re-entered India with three Android-based smartphones and a phablet. All the devices run the older Android 4.2 Jelly Bean OS.
The three smartphones are from Alcatel's latest Idol series. They are available in four colours, and have three storage options of 4GB, 8GB, and 16GB. Idol Mini, the entry level model is priced at INR10,000 (US$164), and its most expensive offering here, Alcatel One Touch Hero, powered by a 1.5 GHz quad-core processor, is priced at INR30,000 (US$493). Like Samsung Galaxy Note 3 and Micromax Canvas Doodle 3, One Touch Hero has a six-inch HD display with a resolution of 1080×1920 pixels. It has a a 3400 mAh battery, 13MP rear camera, 2MP front camera for selfies, and 16GB built-in storage which can be expanded up to 32GB.
The Indian smartphone market is growing very quickly at the moment. Sales more than trebled in the financial year 2013-14, growing by 244 percent. According to IDC, India is one of the fastest growing countries worldwide in terms of smartphone adoption, while the smartphone penetration is about 10 percent.
That is a great news for phone-makers who are racing to grab their share. While new players like Xiaomi and Oppo have entered the market, those already here are coming out with more value-for-money offerings. For instance, the HTC Butterfly 2 (J Butterfly in Japan) will be available in India by September.
This new push into India marks Alcatel's re-entry to the country. It's been here for some time now, but hasn't yet made a mark. It had earlier launched Idol X+ exclusively on Flipkart, but this time, its devices are available offline as well as in online retail stores. Alcatel will have 42 distribution sites in 28 Indian states. It also seems to be investing heavily in marketing campaigns.
See: Xiaomi wants to thrash Samsung in India with 3 budget smartphones