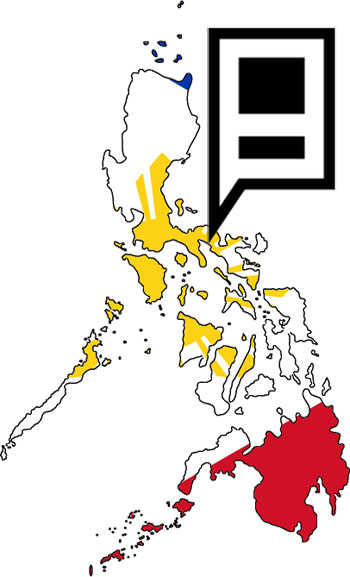 The World Startup Report team has produced its crowdsourced report on the Philippines. Led by Ron Hose from the venture capital firm Innovation Endeavors and co-authored by World Startup Report founder Bowei Gai and SeedAsia's Beryl Li, it highlights some of the opportunities and resources that Philippine-based entrepreneurs can tap into, as well as some of the issues that the domestic startup ecosystem can work together to address.
The worries of Philippine-based startups
Philippine incubator Kickstart Ventures and Australia venture builder Pollenizer earlier told us about their belief that a billion-dollar startup can come from the Philippines. But to make that possible, the report enumerates the properties that the market still lacks.
Limited funding from domestic investors
Hose states in the report,  "seed funding is limited, and anything beyond that is virtually non-existent." Nonetheless, several incubators have done their part to discover and support a number of startups in the Philippines — including Kickstart and Ideaspace Foundation. These organizations share insights and best practices, and provide seed funding to selected startups.
According to a survey conducted for the report, among 37 startup founders, 61 percent of startups in the Philippines are still self-funded. Further, 62 percent of those who received funding raised only around $25,000 or even less.
Some startups have worked around this by getting funding from international investors. Music app Duets got funding from Skype's Toivo Annus, while attendance and payroll scheduling platform PayrollHero got around $1 million of seed funding from a number of international investors this year.
Pollenizer's Phil Morle once said that a deep talent pool was what attracted him to the Philippines. While this holds true, a whole lot of skilled and talented Filipinos have already fled to work in other countries.
This is because of the low salaries here in the Philippines. For example, a senior engineer in the country gets paid around $1,400 to $2,800 a month. Meanwhile, a similar position in the US can pull in $4,300 to $9,600, around twice to triple the local salary. While the different standards of living balance things out, Filipinos are still attracted by higher raw salaries.
Although Philippines is one of the few countries in Southeast Asia to deploy 4G, network speeds are still a problem. Internet broadband is unreliable, and few can afford to own LTE-enabled smartphones.
Broad horizons
Despite these issues, the report notes that investors need not shy away from the Philippines. After all, it's now considered the fastest growing economy in Asia. It has also received three investment grade ratings this year from Standard & Poor, Fitch, and JCRA. These investment grade ratings mean that the country is politically and fiscally stable. It can also mean increased investment inflow.
Budding startups should take a close look at the culture and the players in the area they plan to get into. Filipinos are now highly-dependent on their mobile phones, with smartphone penetration growth at 34 percent, higher that of China (31 percent) and the US (28 percent). In addition, its social media penetration is at 83 percent with Facebook penetration at 93.9 percent of the total internet users in the country.
E-commerce and new breed of startups are making it big
This trend has become an opportunity for both startups and investors. Hose says "the majority of the population in Asia have limited access to healthcare, education and commerce. [But] with penetration of mobile devices and social networks, this population is now reachable, and hence, addressable."
E-commerce is now gaining ground, with startups in that space beginning to make their mark. Sulit, MetroDeal, and AyosDito are now the most visited local e-commerce websites in the country. They're just the tip of the iceberg, as our article on the top 10 e-commerce sites in the Philippines shows. These sites are now considered the current movers of the startup scene. Apart from the top five, CashCashPinoy, Lazada, and Zalora are also rocking e-commerce movers in the Philippines.
In addition to the current players, a new breed of startups are also emerging to help grow the local scene: Kalibrr, TwitMusic, AVA, Ayannah and PayrollHero.
Despite the local ecosystem's nascency, some companies have achieved lucrative exits. Smart Communications acquired chat app platform Chikka at an (estimated $17 million), online remittance platform iRemit's IPO hit $15.7 million, Naspers acquired Sulit, and recently Sulit acquired online car trading site Pinoy Auto Trader.
Considering all that, we can still say optimistically that the Philippine startup scene is blossoming and greater opportunities are on the way. The report advises investors to seek Philippine-based startups that can generate cash early. The report concluded, "opportunities abound — the local market is big and competition is still very low."
Here's the full report in slideshow format:
(Editing by Steven Millward, Josh Horwitz, and Terence Lee)