We have written much about female entrepreneurs in the region and how it is often not embraced in Asian society. But there are actually many female entrepreneurs rising up to the challenge, and excelling in their roles.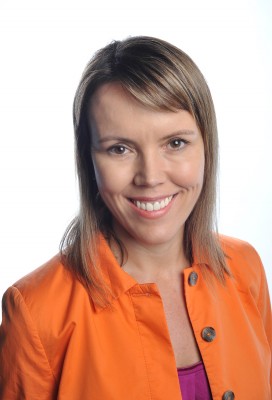 Meri Rosich is the co-founder and CEO of Singapore-based startup Quality Time Lab (formerly known as Splaype) [1], which makes a platform for families to stay connected online together. A self-confessed fan of Captain Janeway from Star Trek, Meri tells us how her corporate experience prior to starting up has shaped her thinking, and how her gender has put her in a slightly more advantageous stead over her male counterparts.
How did you get started in this industry?
Meri: I am an inventor at heart, trained in innovation in my native Barcelona with a PhD in 3D technology history, and later an MBA focused on innovation from the London Business School. I started working in internet startups right after university. I was doing research for my PhD and learned to code and create websites to organize my research, and this took me to some of the top startups in news, e-commerce, and social portals. Later I launched my [own and it] was a lot of fun.
Is Quality Time Lab your first startup? I understand prior to starting up, you had an impressive corporate career. How did that corporate experience help in your startup today?
Meri: Quality Time Lab is my third startup, after a design studio in Barcelona and a technology consultancy in London. After my MBA, I joined American Express in London, Hong Kong, and Singapore, where I learned about payments, and mergers and acquisitions. Amex is a wonderful organization, truly focused on work-life balance, and employee satisfaction. My role had a reduced schedule, virtual and flexi-work, and that inspired me to help others achieve quality time in their lives.
Do you think your gender has played a role in helping you gain an advantage over your male counterparts?
Meri: Being a woman has helped me see the world in a different perspective and that [itself] is an advantage. Women today in the startup world are starting to find solutions for problems related to family and children because of their first-hand experiences. And [mothers] are the primary buyers so there is huge potential for women in technology. At the same time, women should be treated equally and evaluated based on their skills and performance. Gender equality still does not happen today in most countries around the world. Even in the most advanced you can still find underlying discrimination. There has been dramatic progress over the past 50 years, and I hope it will continue to improve.
Do you have any female role model that you look up to?
Meri: I follow [a lot] of female role models such as Sheryl Sandberg [Facebook's COO] and have learned from excellent leaders at Amex. But I confess my favorite female role model is the fictional character Captain Janeway from Star Trek Voyager. She is determined, value-driven and fair – a true role model for women.
Do you have any advice for fellow female entrepreneurs? Would you encourage them to embark on entrepreneurship or a corporate career first?
Meri: The skills you learn in the entrepreneurial and the corporate worlds are transferable. You must know your industry and competitors inside out, work well with people, be able to sell at all levels, and have a core knowledge of technology. It doesn't matter where you start, work hard to expand skills, and always think big because everything is possible.
Anything else to add?
Meri: We hear a lot about startups and their technical founders. But, guess what? Some of the most hip and interesting startups in Silicon Valley are founded and led by women who are not engineers, and women in Asia should know it is possible, and dare to think big.
---
This is part of Tech in Asia's series on female entrepreneurship.
---
A previous version of this article mistakenly referred to the service by its former name of Splaype.  ↩