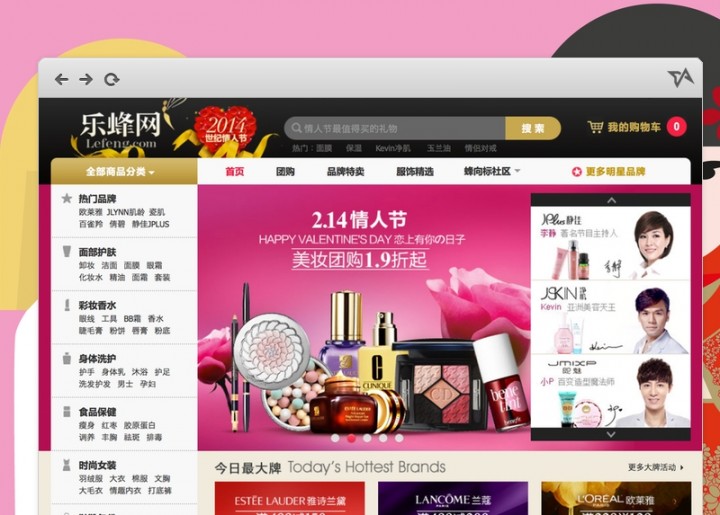 Chinese flash sales site VIPShop (NYSE:VIPS) has paid $112.5 million in cash to acquire a majority stake of cosmetics e-store Lafaso. The deal boosts VIPShop in the lucrative e-commerce niche serving fashion products to China's middle-income female consumers.
According to an email sent out by Lafaso CEO Li Jing to the startup's staff, the deal is a "marriage" to VIPShop, which is a "powerful strategic investor" in the e-store. After starting out selling cosmetics, the site now also sells women's clothing, accessories, and jewelry.
Lafaso is more than just an e-commerce business. Aside from selling products from the likes of Lancome and L'Oreal, it also has its own cosmetics and skincare brands with names like JSkin, JCare, and JMIXP. Li Jing, one of China's top female tech entrepreneurs, has been canny in appearing on Chinese talk shows to show off the site's own-brand wares.
VIPShop IPO'd in March 2012. After a quiet start on the stock markets, where it debuted at $6.50 per share, the flash sales site has rocketed to $114.56 at the close of yesterday's trading. It now has a market cap of $5.8 billion. So much for the analysts who thought that the stock was doomed. VIPShop has yet to confirm the Lafaso deal. Sequoia Capital has previously invested in both companies.
(Sources: Tencent Tech and 36Kr)
(Editing by Josh Horwitz)