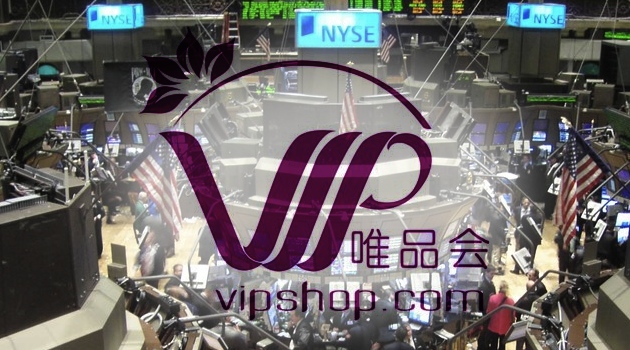 The Chinese discount e-commerce site VIPShop (NYSE:VIPS) has just bucked the trend – and beat expectations – by floating on the New York Stock Exchange, which has just opened for business on Friday. VIPShop's starting price is $6.50 per share, well below its aim of $8.50 to $10.50. Goldman Sachs (fresh from plunging several continents into recession) and Deutsche Bank will act as lead underwriters.
But it's already getting whipped by the markets – and after nearly an hour of trading VIPShop has fallen over 10 percent to stand at $5.75 per share at the time of publishing.
VIPShop has raised $71.5 million after selling 11 million American depository shares. It's the first Chinese web company to list in the US since last August, after a particularly frosty winter caused primarily by a lack of confidence in Chinese firms' financials. That was triggered by the Longtop fraud scandal last summer, and caused the cancellation of a handful of planned IPOs by other local tech companies.
Earlier today we looked at VIPShop's IPO prospectus which touts revenues of $227 million and a total of 7.27 million e-commerce orders in 2011. But that masks the fact that VIPShop has yet to crack a profit – but, hey, neither have Youku (NYSE:YOKU) or Tudou (NASDAQ:TUDO) – and even saw its losses spawn like microbes in 2011, going from $8.4 million in net losses in 2010 to $107.3 million for the whole of last year. It was started up in 2008 as a site for discounts and flash sales, which it focuses on to this day. VIPShop claims to partner with over 1,000 brands to bring items at appealing prices to consumers, and mainly covers clothing and home electronics. Interestingly, it's the first small-ish, specialist Chinese e-commerce site to IPO, perhaps starting a trend.
With fellow B2C e-commerce sites like Vancl hoping to list in the US but not able to muster the strength, VIPStore is taking a risk to test the waters. Some analysts would say that backing $VIPS is a risk as well.