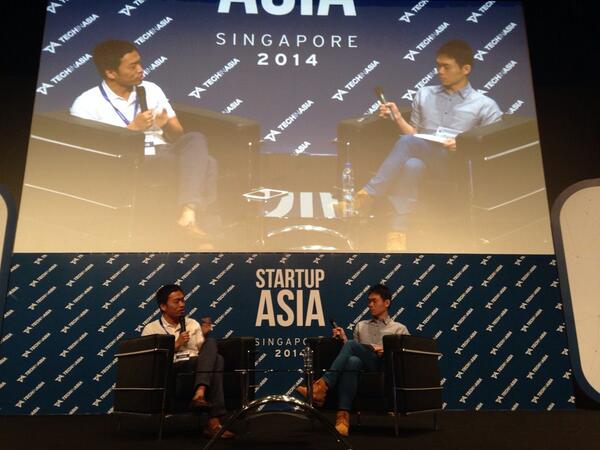 Le Hong Minh, co-founder and CEO of VNG, Vietnam's top internet company, revealed on stage at Startup Asia Singapore some key statistics about its growth. It made US$100 million in revenue last year, grew its team to 2,000 – up from 5 since its founding in 2004 – and gets about one million new monthly active users a month for Zalo, its mobile messaging app.
Le claims Zalo is the number one mobile messaging app in Vietnam right now. It had 10 million monthly active users two months ago, while 40 percent of its registered users are active daily. While Tech in Asia founder Willis Wee, who interviewed him on stage, pressed Le on the fact that Viber may be the top dog in the country, he denied that it was so, saying that Zalo is number one as far as mobile messaging goes.
Viber had around 12 million registered users two months ago, so it's likely a bit behind Zalo in terms of active users in the country.
People have multiple chat apps on their phones, he said. Zalo aims to be the main one that people use in Vietnam. It plans to achieve that with unique brand positioning. While Viber, which was purchased by Rakuten for $900 million, is known for its free calls, Zalo heavily markets its messaging feature. Viber has 100 million monthly active users worldwide.
(See more: Viber reports 12 million users in Vietnam, but a local rival is surprisingly close behind)