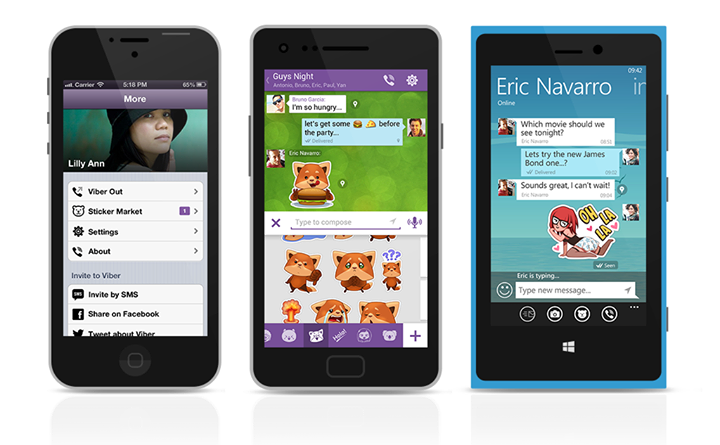 Earlier today, the popular messaging app Viber revealed it has been acquired by Rakuten, the Japanese e-commerce titan. The $900 million deal has just been confirmed by Rakuten (JSD:4755), which means the publicly-listed company has had to divulge some interesting numbers related to Viber.
Now we know that Viber has over 100 million monthly active users from its 280 million global registered users. We've been haranguing messaging apps and other social media to man up and tell us how many active users they have, so it's good to have this useful metric for one of the world's top messaging apps.
But Viber's 100 million active figure is dwarfed by WhatsApp's 430 million. There's also WeChat, which has 270 million monthly active users, though nobody knows how many of those are outside its home nation, China.
Making a loss
Here are some more numbers from Rakuten's disclosure (hat-tip to The Next Web for spotting it):
Viber made $1.52 million in revenue in 2013
That resulted in a $29.51 million net loss for 2013
Viber's losses are growing, as the figure was $14.7 million in 2012
Viber makes money from both sticker emoticons – something pioneered by Asia-made messaging apps – and its Skype-like calls to phones. But clearly it's an expensive business up against big-hitting rivals like WhatsApp, Line, and WeChat, who all have more users and more money for marketing. And don't forget Skype or even Nimbuzz with its NimbuzzOut calling that's a lot like Viber's. At least Rakuten can now help with all that.
In contrast, Line made a whopping $338 million in revenue in 2013, though it's not clear how much of that was a profit. If any.
"No-brainer" deal
Speaking to Recode this afternoon, Rakuten co-founder and CEO Hiroshi Mikitani called the deal a "no-brainer". He added:
We have content and games and commerce and markets and services, but they [Viber] need the ability to reach out and talk to customers wherever they are. With this, we can make buying more secure, but also more human.
Apart from that clue, we'll have to wait and see how the Cyprus-based Viber team and its app will be incorporated into online shopping. Whatever the plan, Viber now has more money to fight the big battle in this huge social media arena.
(Editing by Willis Wee)