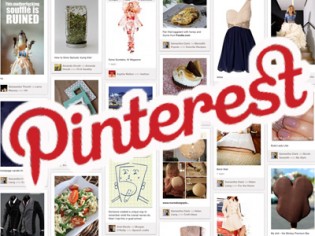 Pinterest is now valued at US$2.5 billion. Whether you use it or not, this is a staggering number for a website that just lets users collect and share pictures. But I'm a big fan of Pinterest, and with a valuation that high, I thought I'd take a look at the Pinterest clones that never really made it in Vietnam. It's a trend that never took off.
I think when Pinterest finally translates to Asian languages – I'm surprised they haven't already – it will be all over for many Pinterest clones across Asia, though the Chinese pinboard clones (like Mogujie) will be unaffected. To date, Pinterest only supports English, Spanish, French, Portugese, Dutch, and German.
In Vietnam, there are a handful of knockoffs, and none of them have gained significant traction. There are also a few newer players that are replicating Pinterest's style. Let's take a quick look at their specs. Most are clearly lacking traction, and a few are very new to the scene.
Note: Alexa Ranks are in Vietnam.
Alexa Traffic Rank: 70,907
Of course, the first on my list has to be Pinspire.vn by Rocket Internet. On a list of imitating followers, Rocket's bound to make it to the top with its copycatting reputation. Despite its almost identical and pretty design, the site is rife with 404 errors. The Vietnamese version isn't even working right now; while the Chinese site that's linked from the main Pinspire.com site doesn't even actually exist. Very bizarre. Why claim to have a Chinese version of the site when it clearly doesn't exist?
Last year, TechCrunch uncovered Pinspire's user tampering, and spamming practices. Suffice it to say, Pinspire will never make it.
Alexa Rank: 35,082
One of the first movers last year, launching last February, is Hotpin.vn. Although it ranks higher than Pinspire, there's clearly no activity on the site. Most of the posts are from admin and users who are fishing in an empty swimming pool. Being first doesn't mean anything.
Alexa Rank: 2,202
Gim's the best designed of this bunch of Pinterest clones. I think most of the categories make sense to Vietnamese users, like finding out good places to eat, and collections of fashion items. There's also the ability to post music and videos.
Alexa Rank: Unranked
Not a particularly pretty app nor with many users. It's a desert, if you ask me. It's also only got posts for products to sell, which obviously isn't going to draw in many users. Although in China, this model has been seen to work. Surely the first rule for building a good product is that you don't spam your user base.
Alexa Rank: 6,015
Actually, more geared towards the handmade arts and crafts community, Lola.vn uses a Pinterest-esque style format, allowing users to pin their do-it-yourself tips as well as allowing merchants or artists to market their crafts.
Conclusion
Although some of these sites, like Gim and Lola, seem to have a loyal community, there's still no significant traction yet for these kinds of social pinboard sites in Vietnam. A general problem that you will see in the Vietnamese startup community is jumping on a trend at face value. Many assume that building a Pinterest-esque service – or other popular social media site – is easy or simple, but they don't actually realize the leg work that has to go on behind the scenes. It's face-value copying.
In Pinterest's case, not only did they do a lot of leg work by getting buy-in from designers but they also used an invite-only system until they got enough of a user base and truly excellent content and atmosphere to go public. They also understood very deeply what it means to "collect" on the internet, which played a huge role in getting users on their platform.
Finally, Pinterest understood its female users. 72 percent of users on Pinterest are women. There are also a number of popular women-oriented social pinboard sites on China, and many are dedicated to social commerce. This is why I think a company like Project Lana, which already has a strong base in the Vietnamese female online community, would be uniquely positioned to build a Pinterest for Vietnam.
But in reality, what I'd just prefer to see is Pinterest adding more languages to its platform, and it can certainly do that with all the money it just got.