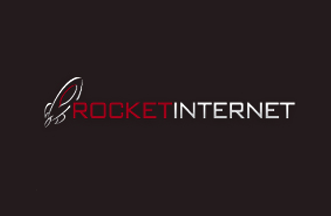 China does not have a monopoly on copying American websites. German company Rocket Internet is literally "cloning the web" as a recent article in Bloomberg Businessweek put it, so far making knock-offs of Groupon, eBay, AirBnB, Pinterest, and Zappos, mainly for European markets. The controversial company makes near replicas of the sites down to the name (the Pinterest clone is Pinspire, their Zappos clone is Zalando) and emulates their business models. And they do it well [1].
They're now expanding to Southeast Asia in a big way, reportedly hiring in Indonesia and they have launched their Zappos shoe store clone Zalora in Singapore and Malaysia. In February they launched their particularly shameless Pinterest clone Pinspire worldwide, including in Southeast Asia.
And Thailand is next, as Rocket Internet is making a big hiring push in Bangkok. They held a career event at the Asian Institute of Technology outside Bangkok in late February where they professed their ambitious goals, according to a statement on the event website:
Rocket moved to Thailand some weeks ago to build the largest e-commerce website in the region. For this reason, they are looking to hire some local graduate students with a strong entrepreneurial spirit and a genuine interest in the web industry that can immediately join their international team in Bangkok," .
According to a LinkedIn posting they are also looking for Thai and foreign "entrepreneurs in residence" to add to their team for short term positions also. On local employment sites JobsDB and JobStreet they are hiring for at least 16 positions including head of content and senior SEO manager, and senior SEM manager.
They're rumored to be planning on expanding to up to 300 employees in the next few months and launching an e-commerce website in Thailand sometime in the next few weeks. No word yet on whether it might be an eBay or Zappos knock-off, like in Singapore and Malaysia. But you can expect it will be a clone of something.
---
Their Groupon clone CityDeal was so successful in fact that it was bought by Groupon itself and Rocket now owns a six percent stake in the American deal company. The three brothers who run Rocket Internet – Marc, Alexander, and Oliver Samwer – were also early investors in Facebook, Zynga, and LinkedIn.  ↩