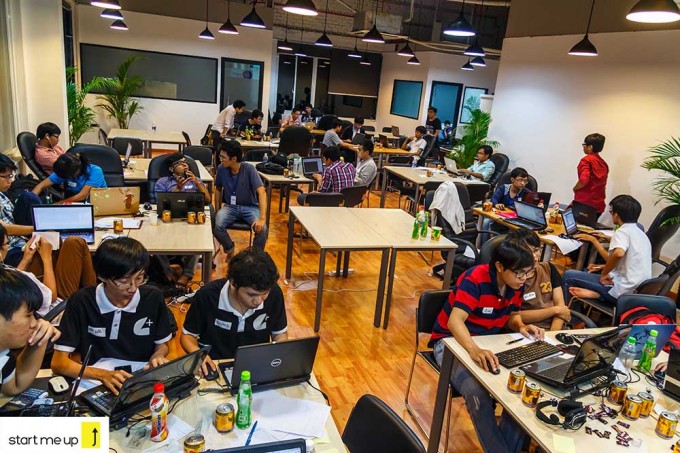 Just as Startup Weekend Hanoi went down over the weekend, StartMeUp's Hackday happened last week as well. The event, which was held in the spanking new Saigon Hub, welcomed 50 hackers to code away on the theme of "something that make Saigoners more productive and happier". Not only was the theme open, but it was also freestyle, meaning hackers could code on any platform they pleased. The hackers hacked away for a full 48 hours from June 8 to 9 (some going completely without sleep). And who were the winners?
An iOS and Android app that "helps people post and receive notifications of real-time traffic jam situations in Saigon".
An educational color-mixing app that targets children from 3 to 6 years old.
Unfortunately, these projects are not online yet, but if they come to anything, we'll let you know.
In addition to the two main winners, there were also some fun special awards given to teams including: five nail cutters given to code addicted hackers, a pillow for the sleep lovers, and six bars of soap for six smelly hackers. Clearly, StartMeUp organizers are trying to have some fun.
Amidst all the coding, two teams who didn't win were nonetheless approached by investors. You can check out more with StartMeUp's fun little infographic: