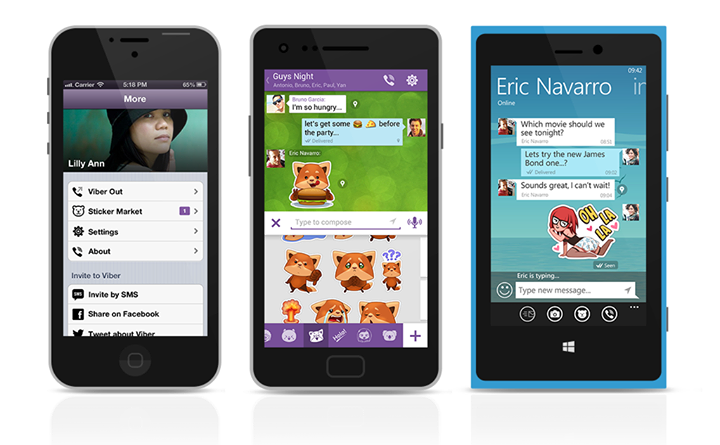 Viber is claiming an early lead ahead of all its messaging app rivals in the newly opened up country of Myanmar. Viber said today that it now has five million registered users in Myanmar. "The growth rate is exceptional and we are thrilled that Myanmar mobile users have joined the Viber family," said Talmon Marco, Viber's CEO in an announcement. It comes a day after Marco appeared by video link (using Viber?) at a company event in Yangon, the former capital that remains Myanmar's cultural hub.
Viber has grown from two million registered users in Myanmar six months ago. It has apps for feature phones as well as smartphones.
It's not clear how many of those five million Myanmar messagers are monthly active users (MAUs). Viber had a global total of more than 100 million MAUs in February this year. That was revealed when Japanese ecommerce titan Rakuten (JSD:4755) acquired Viber in a US$900 million deal.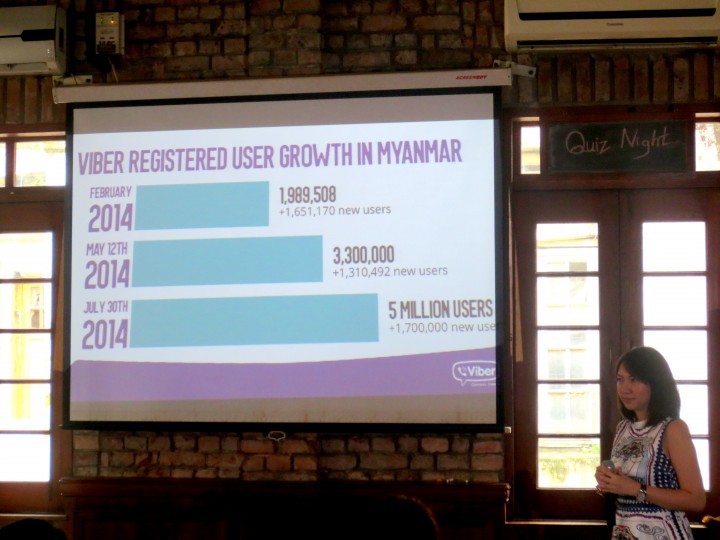 See: It's time for messaging apps to quit the bullshit numbers and tell us how many users are active
This syncs with a survey we looked at in June, conducted by On Device Research, that showed Viber was the top messaging app in the nation, ahead of Facebook Messenger and Skype. Facebook-owned WhatsApp was in fifth place in that survey.
It's still early days for tech in Myanmar. In a nation of 61 million, only about 10 percent of people have a mobile phone, and even fewer have smartphones. The nation doesn't yet have a 3G network.