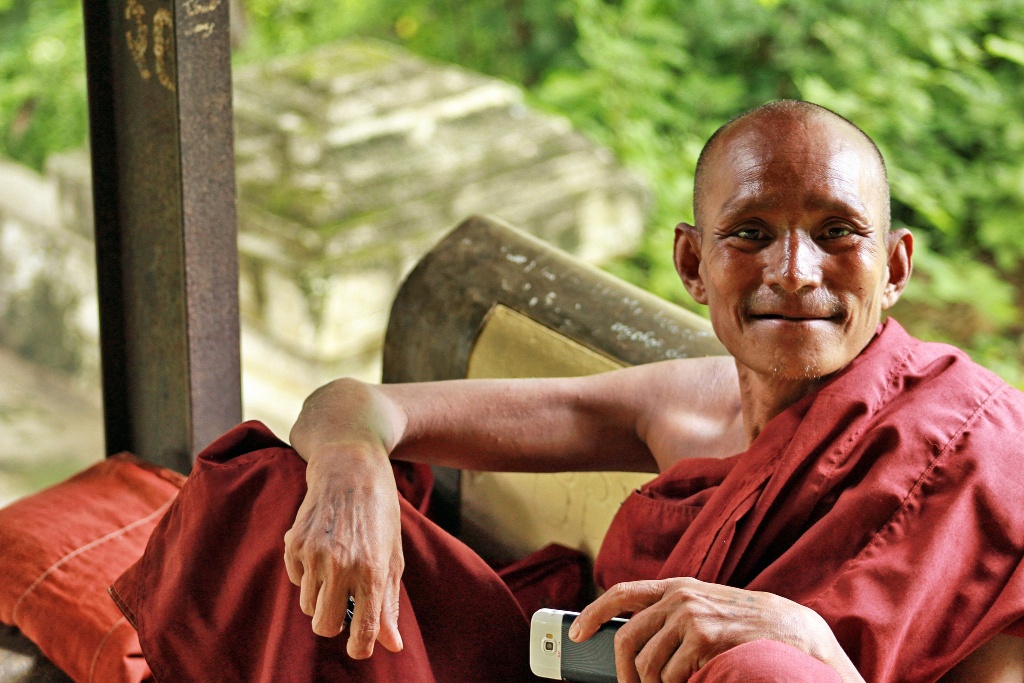 Half of Myanmar's mobile internet users came online during the past 12 months, according to a major survey in the newly emerging nation.
49 percent of all the country's web users only access the web on their phones. That means the people of Myanmar are skipping the era of PCs entirely. They're also sidestepping basic 'feature phones' and are instead leaping straight into Android smartphones. The survey from On Device Research, which questioned people and also monitored the device they're using, found that China's Huawei is the number one phone brand in Myanmar with 71 percent of respondents using an Android-powered Huawei smartphone. 14 percent of the remaining phone market share is split between dozens of other brands with less than one percent of the pie.
How much do smartphones dominate in Myanmar? Only 3.5 percent of the web traffic analyzed by the survey is from people on feature phones.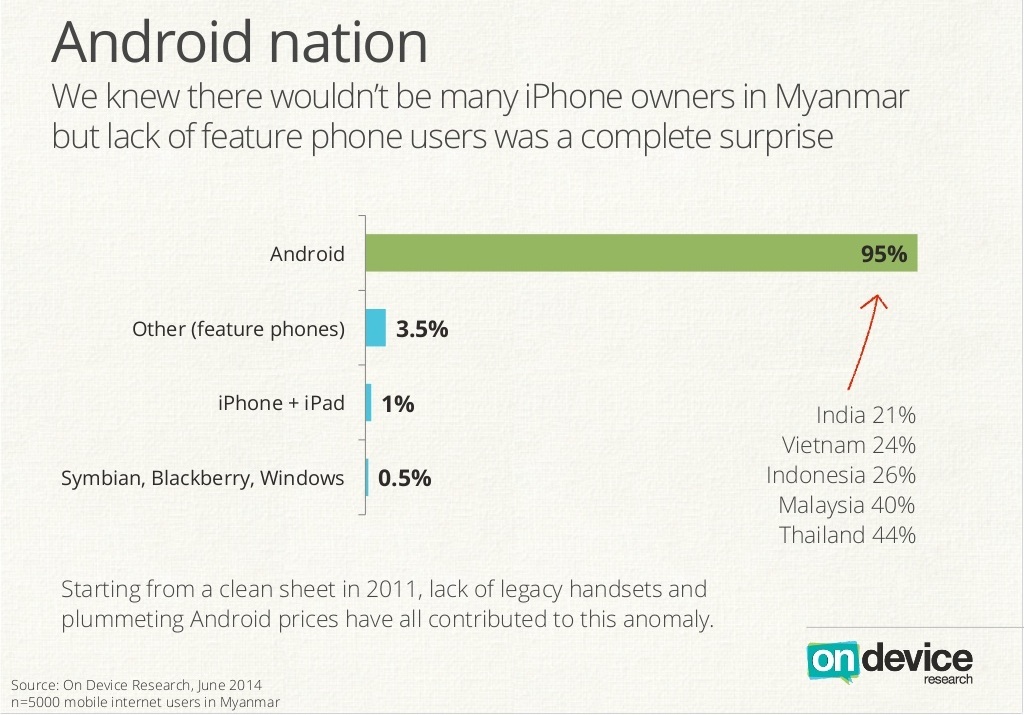 Early win for Viber
The survey found that Viber has scored an early win in Myanmar in the heated messaging app battle. Viber scores 79 percent of users versus 27 percent on Facebook Messenger. Clearly people are using multiple messaging apps. WhatsApp is surprisingly low down with just five percent usage among the respondents, behind Asia-made apps like WeChat and Line.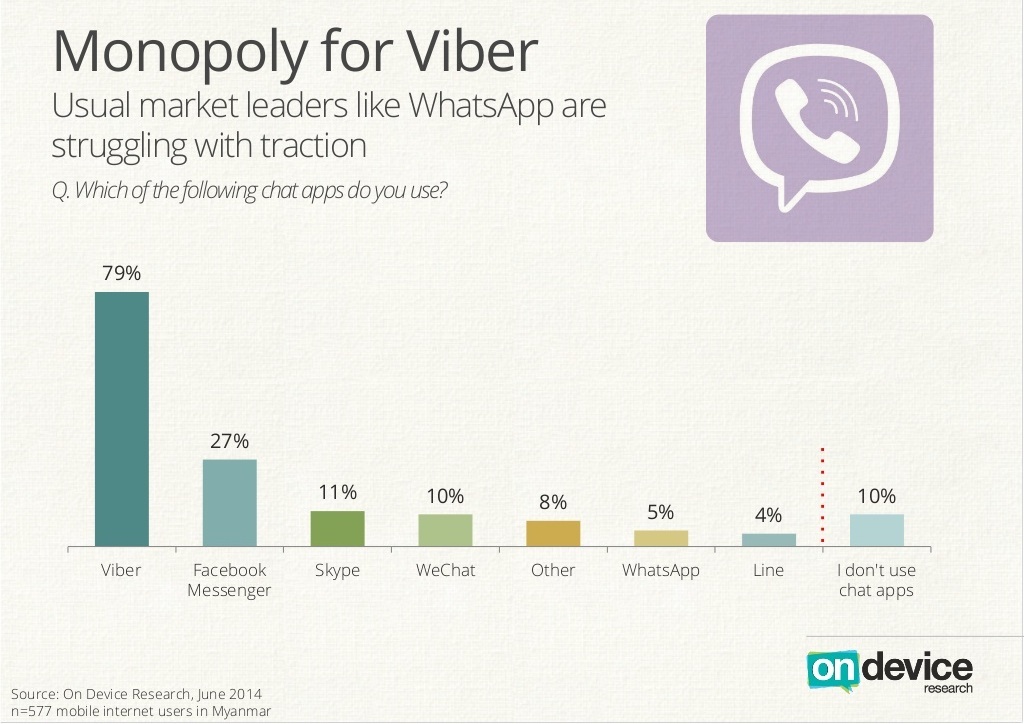 In addition, over half of those surveyed said they use Facebook, with 31 percent using YouTube.
See: Myanmar poised to have '60 million citizens come online almost overnight'
Still only 10% of population have a mobile phone
Siim Teller from On Device Research explains to Tech in Asia that the team questioned a representative sample of 577 mobile internet users in Myanmar over one week in June, and additionally captured the device information of over 5,000 people. He adds:
We recruit respondents by working together with thousands of mobile publishers to get as representative sample of the mobile internet users in any given country. These people take the survey via their mobile browser which allows us to capture their user agent so we know their phone type, OS, etc.

This time we asked them 19 questions which took around 10 minutes on average to answer – in itself an interesting data point which is in line with what we're seeing from other emerging markets.
Tech in Myanmar is still at a very early stage, which means the nation of 61 million people still holds a lot of opportunity for web and tech companies. Only 10 percent of the population have a mobile phone right now, so Huawei and Viber have a fight on their hands to hold on to their early advantage in the still small market.
Here's a slideshow with more findings:
(Creative Commons-licensed photo by Flickr user KX Studio)