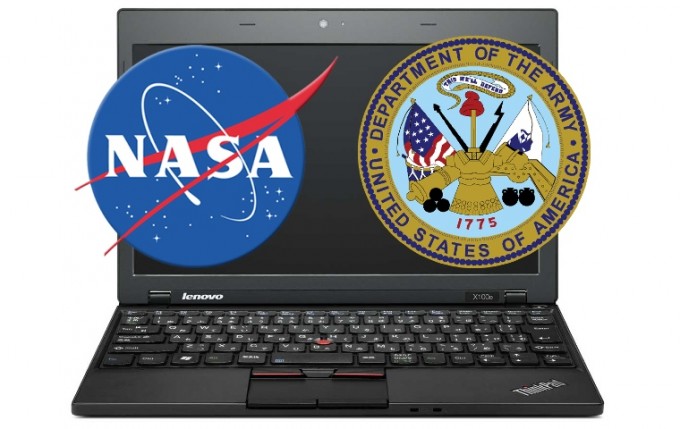 With renewed tension and worries over cyberattacks reportedly emanating from state-sponsored entities in China, the new funding bill that passed the US Congress this week has a lot of provisions that ban government IT spending on Chinese technology. These sanctions effectively allow for the banning of buying federal computer and telecoms equipment from entities "owned, directed, or subsidized by the People's Republic of China".
This anti-China tech stance was spotted in the 574-page bill by lawyer Stewart A. Baker. TechCrunch notes that he's the former assistant secretary in the US Department of Homeland Security under George W. Bush. In two posts by Baker (here and here), he unpacks the ramifications of these provisions and the damage they could do to Chinese firms like Lenovo (HKG:0992), ZTE (HKG:0763; SHE:000063), and Huawei. Indeed, Lenovo has previously been unscathed by recent alarm over potential backdoor surveillance in Chinese technology sold to overseas governments, perhaps because Lenovo's gadgets are largely based on its IBM PC business acquisition.
Lenovo, notes TC's Catherine Shu, is a major supplier to the US military, NASA, the Department of State, and the Department of Energy, not to mention Lenovo's growth being dependent on taking market share from Dell and HP in American classrooms and local government offices.
Baker points out that China has played this protectionist game itself in the interests of national security, but Washington could still face World Trade Organisation (WTO) protests from Beijing:
While the provision doesn't prohibit purchases of Chinese-government-influenced systems, it makes such purchases politically difficult. How will China react? Not well. China has spent years trying to curtail its own purchases of IT from outside its borders, but that won't stop it from calling the bill protectionist and claiming a violation of US WTO obligations. Legally, China may have trouble making such a claim stick. China has not signed on to the WTO's government procurement code; it is just an observer.
This bill could affect Chinese-brand PCs and telecoms equipment regardless of where they're actually manufactured or developed in the world. Baker explains:
But China may not have to make the claim stick in its own right. That's because the provision doesn't hit China directly. Instead, it restricts purchases from Chinese-government-influenced entities, no matter where those entities manufacture their products. This means that the provision could prevent purchases of Lenovo computers manufactured in Germany, or Huawei handsets designed in Britain. Both of these countries have joined the WTO government procurement code, which obliges its members not to discriminate against other member countries in procuring data processing software and hardware. This means the US could see WTO challenges to the provision from its own allies (unless they're so sick of Chinese hacking that they decide to emulate the new provision rather than attack it).
With Chinese cyberattacks allegedly traceable to a unit of its People's Liberation Army, the nation might have no plausibly persuasive argument for Lenovo, Huawei, et al being trustworthy partners for sensitive tech equipment.
It's a complex issue emerging from a massive bill, so Baker's two posts deserve to be read closely to see how the Obama administration might enforce this – and how it might need to issue waivers for equipment that's desperately needed. Plus, there's always the risk of Chinese laws being swiftly crafted in retaliation.
(Via: TechCrunch)