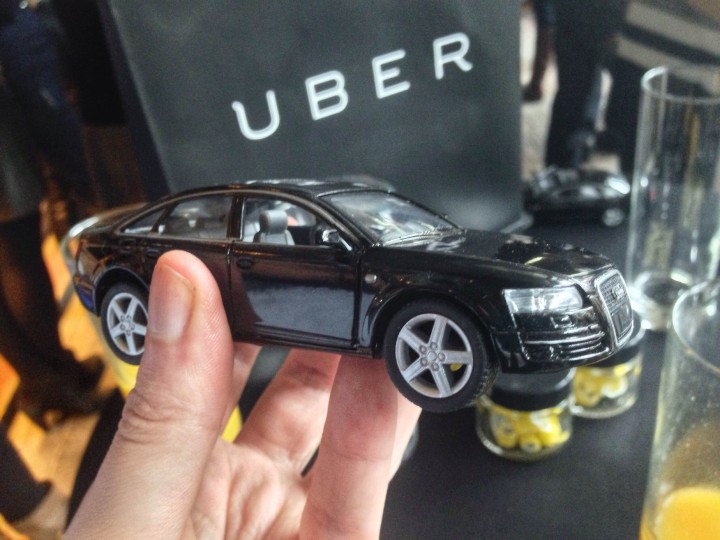 Uber, the San Francisco-based on-demand transportation startup, has upped the ante on its Asia presence with a closed beta launch of its low-cost UberX service in Singapore. The quiet roll-out marks UberX's first-ever appearance on the continent.
Select Uber users in Singapore (including a few TIA staff members) received emails yesterday announcing that they'd be eligible to take UberX for a spin. Fares remain well below those of Uber's flagship UberBlack tier – UberBlack charges a base rate of SG $7.00 and a per-kilometer fee of SG $1.95, while UberX charges a base fare of SG $3.50 and a per-kilometer fee of $0.70. UberX drivers in Singapore operate Toyota Corrollas and Camrys.
Singapore marked Uber's intial entry point into Asia when it launched UberBlack there in early 2013.
X marks the spot
Uber likes to refer to UberX as a cheaper version of UberBlack, and that's true from the perspective of an average customer. From a regulatory perspective, however, the two tiers disrupt the traditional taxi industry from different angles. All UberBlack drivers hold licenses to operate commercial livery vehicles. In some markets this limits the pool of UberBlack drivers to those that work for big limo companies, while for other markets (in some US cities, for example), self-employed professional drivers qualify as well. Therefore, UberBlack threatens the taxi industry by pitting licensed livery vehicles – once thought to be 'reservation only' – against street cabs.
UberX is a different beast. In most US markets, anyone with a valid driver's license can put on a tie, walk into a local Uber office, fill out some tests and paperwork, and become an UberX driver. Ordinary Johns and Janes can earn cash driving around customers. As a result, UberX not only threatens the taxi industry by increasing the number of for-hire vehicles on the road – it's flat-out unregulated, privatized transportation, and it's super convenient too.
Of the two tiers, UberX tends to draw the most scrutiny from regulators. In the US, it's currently under threat of suppression in Seattle, and faces a federal lawsuit from a taxi company in Chicago.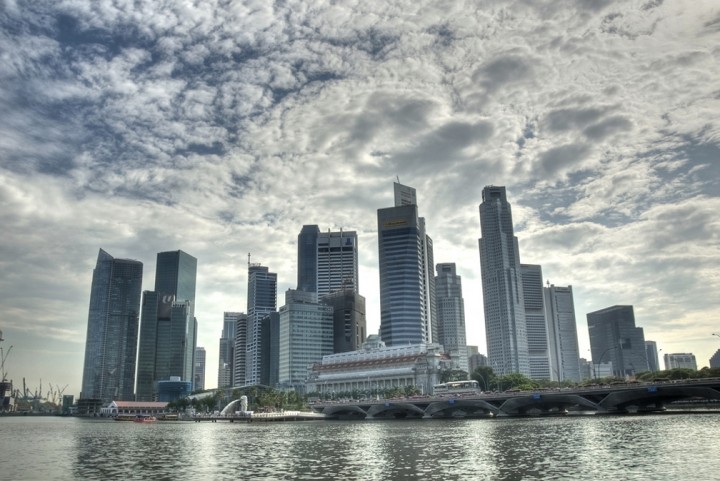 Uber's success in Asia will rest on two factors. The first is simply product-market fit. Uber might struggle to thrive in Taipei, where cabs are plentiful and cheap, while it might blossom in Singapore, where they're haphazardly priced and hard to catch during rush hour.
Uber's fate will also rest on the extent of the regulatory backlash it receives from municipal governments. Public transportation bureaus earn revenues by issuing taxi medallions to dispatch companies, which become less valuable once taxi-alternatives like Uber hit the streets. This too will vary market to market.
Over the course of its Asia run, Uber's hit regulatory roadbumps in at least two countries. Last month, transportation authorities in Manila declared that Uber must first obtain permission to distribute medallions in order to operate legally. Meanwhile, in August 2013, authorities in Seoul reportedly launched an investigation into the company over similar concerns (we're looking at that case via Google Translate).
It's not yet clear if Singapore's UberX drivers are licensed limo drivers working in cheaper vehicles, or if the service is indeed open to Janes and Joes. We've reached out to Uber Singapore for more details on this matter [UPDATE: Singapore's Land Transport Authority confirmed with Tech in Asia that UberX in Singapore partners with commercially licensed drivers, as a result, it doesn't quite fit the "ridesharing" model offered by UberX or Lyft in cities like San Francisco]. Regardless, The launch of UberX in Singapore confirms that Uber won't curb its ambitions just because it's in a foreign continent. If it continues to pick up traction across the continent and rolls out UberX in key cities, expect more local authorities to raise eyebrows.
Uber is currently available in 17 cities throughout Asia Pacific (including two in Australia). Last January the company embarked on a hiring blitz across the region.
(Editing by Paul Bischoff; Photo of Singapore via Flickr user Peter Gronemann)