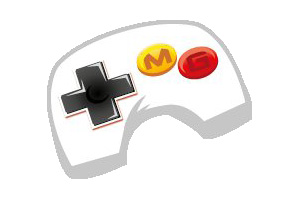 Singapore-based TheMobileGamer (TMG) has secured its second round of funding at S$1 million (US$819,000) solely led by One97MobilityFund. This takes the total amount of investment to S$1.5 million with Innosight Ventures as its first investor.
TheMobileGamer creates mobile games that run on Kotagames.com (best viewed on mobile browser) and also other mobile platforms like mig33's mobile social network. I spoke to the CEO and founder of TheMobileGamer, Alvin Yap, who says that the company is profitable so far. But the current profit level isn't what Yap was expecting, revealing that he took additional funds hoping to scale TMG's business further. The key is of course to produce more quality games for its users.
TMG currently has more than 500,000 users across two games. With the new investment, we can expect TMG to develop and release more mobile games very soon.
"We will be using this investment to produce 10 more [mobile game] titles this year and to acquire more than 2.5 million users," said Yap.
TMG currently has three games at Kotagames.com: Club Wars Advance, Trade Wars, and its latest release, Monster Fight. These games can be played on any mobile browser, similar to the games we see in Japan (like Kaito Royale).
Some of you might recall that One97MobilityFund is also an investor of Singapore-based TenCube who was acquired by McAfee mid last year. Yap revealed that there were several entities who were looking to invest but eventually picked One97MobilityFund as they share the same vision and understanding for TMG. He explained:
Getting investment is good but we're even more excited that this current financing comes at a time when TMG is getting more traction than ever. We are extremely optimistic over our prospects going forward and this investment allows us to move fast and become the market leader for mobile social games in SEA.