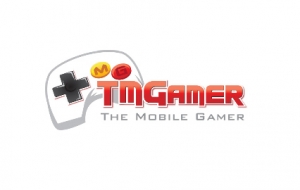 If you pay attention to startups in Singapore and Indonesia, you have probably heard about The Mobile Gamer (TMG), a startup that builds mobile games on platforms like mig33, as well as, Kotagames, TMG's very own platform.
CEO and founder of TMG Alvin Yap revealed that his company has so far attracted three million users across all platform and services. Out of those users, 300,000 are monthly active users generating a whopping 100 million page views per month. The service's growth rate is at a staggering 100x in a year since December 2010 when TMG started to focus on building mobile games. TMG also claims to be the number one game developer on mig33, with ten times more users than an average game developer on the platform.
So far, TMG has partnered with Telkomsel, Indosat, and XL in Indonesia to distribute its games. In the Philippines, TMG has partnered with Smart and Globe. The Singapore-based mobile game startup, which not long ago received funding from One97, is also looking at other emerging markets like India, Thailand, and Vietnam. Building HTML5-based games is also in its pipeline. When I asked about this year's goals, Alvin shared that his primary focus is still on developing a world-class platform and at the same time cementing TMG's footing in India and Indonesia.
Although user growth has been pretty awesome, Alvin admits that TMG isn't yet profitable. But he added that his team is "clocking fantastic monetization metrics."
As a Singapore-based company TMG has traveled around Asia to expand its reach and market. I personally admire what TMG has achieved. Seriously, Alvin is one of the few Singaporean entrepreneurs who understands the potential of Asia. Most Singapore-based startups are still living the Silicon Valley dream. There's nothing wrong with that, but sometimes opportunities are just right under your nose.
Alvin shares a key takeaway from his experience:
Being a Singapore startup forces us to think global from day one. It isn't easy but definitely not impossible as well. Key points are to be humble, to recognize that nobody gives a shit about you, and work with good local partners to make it happen.