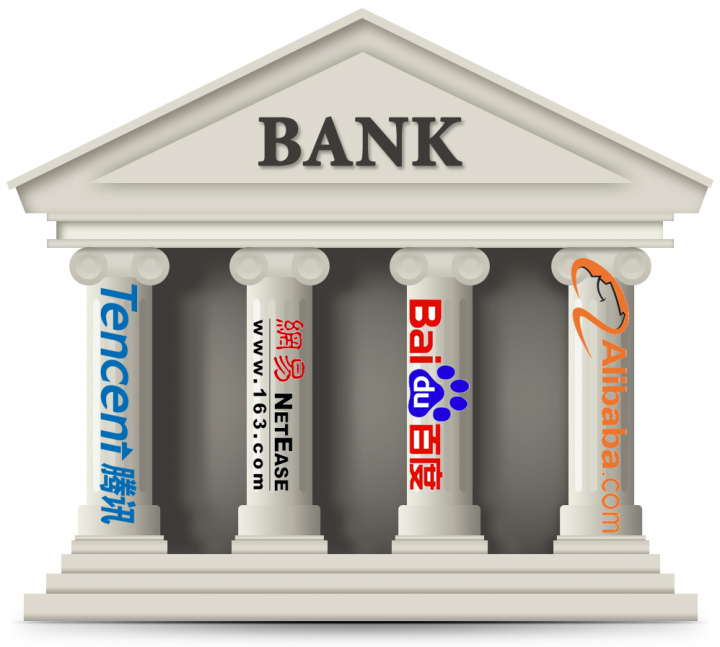 Following the success of Alibaba's Yuebao and Baidu's Baifa online savings fund, Tencent (HKG:0700) and Netease (NASDAQ:NTES) are preparing to join in on the personal investment game.
Yesterday, investment product online sales platform Howbuy received an undisclosed amount of series B funding led by Tencent. The Shanghai-based financial product provider lets investors choose from more than 2,000 different mutual funds, trusts, private equity funds, and venture funds. Part of the latest round also came from previous investor Legend Capital, which is owned by Lenovo (HKG:0992).
Today, Chinese web giant Netease announced the upcoming December 25 launch of its online banking platform and Huitianfu savings fund. The fund promises up to five percent annual interest that accumulates its dividends daily, similar to Yuebao.
These new financial services have been a popular alternative to traditional state-run banks, which have higher barriers to entry and lower interest for average citizens. Part of the appeal is that none of the options offered by China's web giants require a minimum investment amount, and the money can be withdrawn at any time.
Tencent will have an advantage in that it can leverage it's massive WeChat userbase, funneling to its new financial products. Tencent last month hinted it would launch a banking platform on the nation's most popular chat app sometime this month.
Baidu's (NASDAQ:BIDU) Baifa has the highest interest rate at eight percent, but it is capped at a certain amount of money people can collectively invest. When the fund first opened, it hit the RMB 1 billion ($164 million) cap in less than five hours.
The ace up Alibaba's sleeve is Alipay, China's most popular third-party payment channel. Alibaba announced last month that its e-wallet has 100 million users. Yuebao remains the largest money market fund in China.
(Editing by Steven Millward)