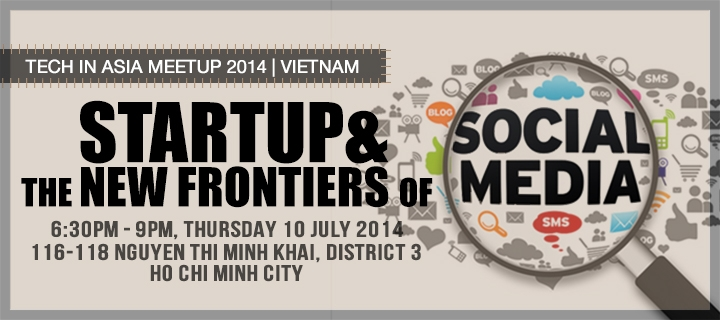 After bringing our much anticipated Meetup series to Hanoi for the first time (we'll be back, don't worry!), we are returning next month to Ho Chi Minh City for our third Tech in Asia Meetup in Vietnam. This time, we are bringing not one, not two, but four juggernauts of Vietnam's social media scene.
The amazing lineup includes Esther Nguyen from POPS Worldwide, Vong Thanh Cuong from Boomerang (Vietnam), Toan Shinoda, a YouTube celebrity in Vietnam, and Hung Zino, manager of Pho. These four distinguished speakers will touch broadly on the topic of social media in Vietnam and its impact on local startups.
Drawing on her experience and journey as a founder of POPS Worldwide, Esther will start off with a keynote speech on how to build a successful business by harnessing the power of social media. The second part of the Meetup will be a fireside chat where our Tech in Asia Vietnam editor Minh will pick the brains of our panel consisting of Cuong, Toan Shinoda, and Hung Zino. Given that Facebook is still growing rapidly in the country – at one million new users a month – the time is ripe to discuss the evolution of social media, the potential of social media startups, and the future role of social media in Vietnam.
If you are interested, please join us on July 10 2014, 6.30pm. Attendee tickets are free but limited in number.
Agenda:
6.30 – 7.15pm: Registration
7:15 – 7.25pm: Keynote – Bringing content alive on social media
7:25 – 8.00pm: Panel discussion – Potential of social media startups
8.00 – 9.00pm: Networking & light refreshments
Besides this, Tech In Asia will be giving a big opportunity to Vietnamese startups less than one year old to showcase their products to the community. Each startup will get half a table space to display and share about their product. Please register under 'Startup Exhibition'. Participating startups will need to pay a deposit of 200,000 VND which will be refunded upon arrival at the Meetup.
Venue: Thông Tấn Xã Việt Nam – Vpđd, 118 Nguyễn Thị Minh Khai 6, 3, Hồ Chí Minh, Vietnam
About the speaker: Esther Nguyen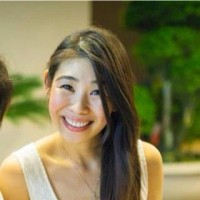 Esther has founded a number of successful startups, and first started working in Vietnam in 2004. Her first company started in 1998, was a beauty and health e-commerce company. She sold the company in 2001 to move on to green technology. Her latest venture started in 2007 when she founded POPS Worldwide, a leader in digital media and game development in Vietnam.
Esther has been invited to speak at the University of Southern California, National University of Singapore, Music Matters Conference in Hong Kong, Midem in Cannes, France and many more on the topics of entrepreneurship and media. She earned her bachelor's degree from the University of Southern California and her Juris Doctorate from Golden Gate University School of Law. Esther is a member of the California State Bar.
About the speaker: Toan Shinoda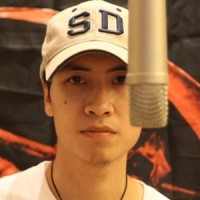 Toan Shinoda (Tran Vu Toan) was born in 1987. He used to be major in English at the Hanoi-Amsterdam high-school and then studied a four-year course at Wesleyan University in the US. He is living in Vietnam now.
Shinoda's style is different from other vloggers, some of whom are also his close friends, like JVevermind, Huy Me and Lam Viet Anh. Most of his vlogs are sarcastic or contain quite a lot of "sensitive" words, which is part of reason why most of his fans are men. Toan Shinoda invests in making new vlogs quiet often. He frequently changes topics, ways to approach audience, or the tupe of vblog (films, narratives or reports). He now has over 500,000 followers on YouTube.
About the speaker: Hung Zino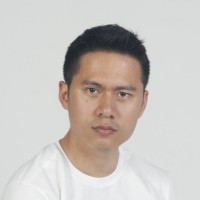 Hưng Zino (Nguyen Ngoc Hung) is currently founder and CPO of NVU Company, operating and developing Thich An Pho. He graduated from Founder institute in 2012 and then started a mobile dating app, Tapmee, which later failed. In 2013 and prepared a new startup – Thich An Pho – with two other people, Pho Dac Biet and Khuong Vu.
Thich An Pho is a product of NVU, which he founded at the same time as Yeah1. It is a series of viral clips based on the 2! Idol program (on air since 2008). Thich An Pho now has 2.4 million fans on Facebook, one million subscribers on YouTube, and 245 million video views (the most in Vietnam).
About the speaker: Vong Thanh Cuong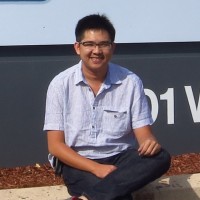 Vong Thanh Cuong was one of the cofounders of Yobanbe, one of the most promising social media networks in Vietnam almost ten years ago. The startup was acquired by VNG, who integrated the team and spun off Yobanbe into its wildly successful Zing Me, a social network with over 12 million users. Later, Cuong went on to found ClickMedia, a digital marketing agency, which he also then sold. While at ClickMedia, Cuong was working on a brand listening tool called Boomerang, which he has now spun off into its own company. At Boomerang, Cuong works with big brands like Unilever and Nokia to listen to what users are saying about their brands.
A huge thank you to our awesome sponsors:
---
Main Sponsor for this meetup
---
---
Corporate sponsors
---
---
VC sponsor
---

---
Startup sponsors
---
---