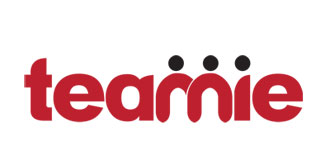 I have been exchanging emails with Shivanu Shukla, co-founder of Teamie — a Singapore-based startup that aims to fuse social and learning into one.
I haven't seen or tested the product since it's still under construction. Nonetheless the team at Teamie seems to have gained huge trust from an anonymous angel investor from India who has invested SGD $500,000 (approx. US$387 000) in Teamie's idea, I learned.
I'm sure this isn't the first time that you have heard about social and learning. And some will have heard about schools like Stanford or colleges in China (though a failure) who have been leveraging social networking and video elements in hope of producing a more fulfilling lecture experience.
The concept of education 2.0 is beautiful but there are few successes. Perhaps one of the reasons to explain minimal success was because social networking has been so integrated with fun stuff, like social games and chatting.
Maybe kids just can't see social technologies as tools to learn from/with friends. Their brains intuitively just tell them that they should be on Farmville or discussing what to have for lunch after school rather than taking a quiz online. And it's not just that. The internet is filled with distractions anyway!
Nonetheless, there is surely a chance to make learning social and yet productive. How, I do not know; that's why Teamie has S$500,000 to work on it.
Besides the investment news, Shukla also shared with me the powerpoint deck embedded below which shares more about the gap the startup is filling. For Teamie's analysis in a nutshell, check out slide number five which shows you the gap between market needs and current market offerings.