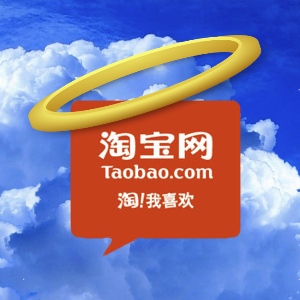 Last year it was Chinese search engine Baidu that was removed from the U.S. Trade Representative's (USTR) report on major piracy offenders, and this year it's the turn of the e-commerce store Taobao to be scribbled off the naughty list.
The USTR 2012 list of "notorious markets" for piracy and counterfeiting has just come out, and it cites "positive action" by Alibaba-owned Taobao – a huge online marketplace where anyone can be a shopkeeper – "which was included in previous Notorious Markets lists for the widespread availability of counterfeit and pirated goods in its electronic marketplace." The report goes on to urge Taobao to streamline its takedown procedures so as to stay off future lists as well.
Alibaba's Group's VP of international affairs, John Spelich, said this morning:
We would like to thank the USTR for the acknowledgment of our efforts. The IPR issue is a long march in China, this is a milestone and it is only the beginning.
I'm surprised that fashion counterfeiting was not mentioned more fully in the new report, and it only takes a few seconds of searching on Taobao to see items like this fake Louis Vuitton handbag (here) for a mere 78 RMB (US$12.50).
Perhaps it's because the Hollywood lobby has a lot more power than the fashion industry, and so pirated DVDs are more of a worry to the USTR (allegedly) than fake handbags. Back in September, Taobao signed an agreement with major US movie studios to remove infringing content being sold by Taobao vendors. [UPDATE one hour later: An Alibaba representative points out that Taobao works closely with the International AntiCounterfeiting Coalition (IACC) which represents a lot of firms, including major fashion brands].
Also removed from this year's list was Sogou, the search engine run by Sohu (NASDAQ:SOHU), which "made notable efforts to work with rights holders to address the availability of infringing content on its site."
New Pirates
But the 2012 USTR list saw some newcomers, including Chinese P2P and media-streaming site Xunlei. The report says:
This Chinese-based site facilitates the downloading and distribution of pirated music and movies, not only through deep-linking services, but also by offering cyberlocker facilities and through its own innovative high-speed P2P file sharing system.
On the plus side, Xunlei made something "innovative."
Back in October of last year, Xunlei cancelled a planned US IPO, which was actually scuppered by a large part of the company being based on piracy. This USTR blacklisting of Xunlei puts the company under even more pressure if it wants to raise funds to pivot into a legitimate video-streaming and media site, which it is trying to do in some areas.
Also on the list is the Xunlei-owned site Gougou, which deep-links to lots of pirated content all across the web. Its Gougou.com site is offline at the moment.
The full USTR 2012 report is here (PDF download).