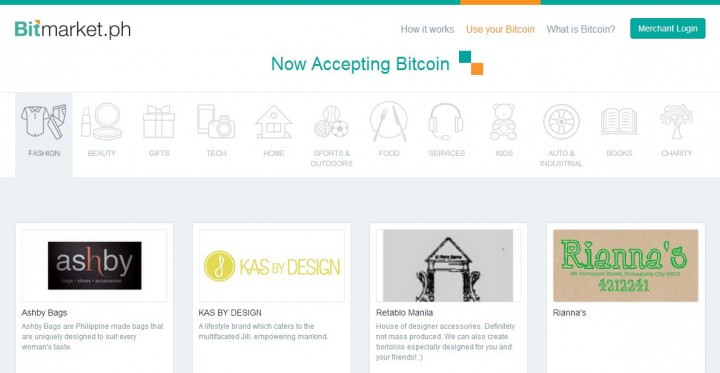 With low banking penetration rates in Southeast Asia, the promise of Bitcoin lies in its ability to empower the unbanked. Bitcoin becomes an easy-to-use option for transferring funds and purchasing goods. But for those who currently have Bitcoins in their virtual wallets, the question becomes, where can they be spent?
There are still a limited number of merchants accepting Bitcoins in Southeast Asia. But in the Philippines, Bitmarket.ph is a new startup attempting to increase Bitcoin adoption among those in the retail industry.
Launched in April, Bitmarket.ph.ph provides a wider market reach for merchants and promotes ease of payment for customers. Through its service, any online or brick-and-mortar merchant can accept payment via Bitcoin, regardless of how tech savvy they are.
Through its web app, merchants can simply create an invoice with a QR code, which customers can then scan to transfer payments. In turn, the merchants will receive their payment in its Peso value, direct to their bank accounts on the next business day. Bitmarket.ph co-founder and CTO John Bailon explains:
Part of the service of Bitmarket.ph is to let merchants accept Bitcoin without having to use Bitcoin. We automatically convert it for them and send it to their bank accounts.
See: Got some Bitcoins to spend? Here are 7 merchants accepting Bitcoins in the Philippines
Sharing the Bitcoin knowledge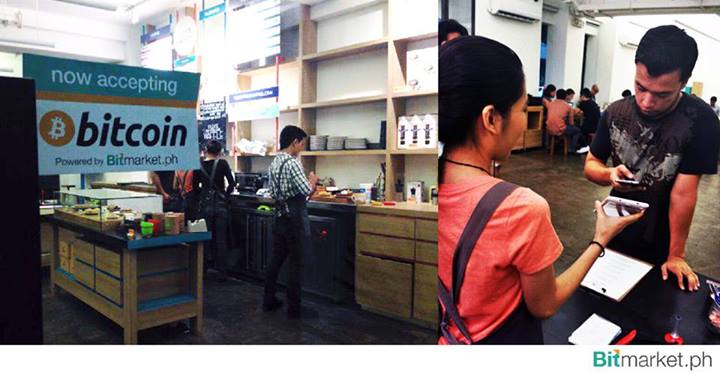 Bitmarket.ph enables small-scale merchants to use varied payment options. Bitmarket.ph co-founder and COO Jardine Gerodias cites merchants on social media sites as an example. While they have the perfect avenue to post their products online, these sellers are still limited by the payment options available to them. Usually, these merchants still opt for over-the-counter bank payments, a rather time-consuming option.
Through Bitcoin, transactions will indeed be an easier process. But with the nascency of Bitcoin in the country, the founders admit that introducing this idea to the merchants is still not easy.
Merchants typically react to Bitmarket.ph's pitch by saying they know nothing about Bitcoin, says Bailon. Nonetheless, Bitmarket.ph also targets to grow the knowledge of Bitcoin among consumers and merchants in the Philippines. By knowing the benefits of Bitcoin, they are now seeing more merchants jumping in.
Currently, Bitmarket.ph has around 30 merchants on board with a mix of both online and offline stores. Its aim is to further grow their merchant base, which in turn can increase the demand for Bitcoin.
The Bitmarket.ph founders believe there is a huge potential for the cryptocurrency in the Philippines, and getting more merchants hop on to the Bitcoin bandwagon is a good way to start.