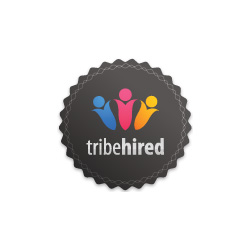 Social recruitment startup TribeHired has concluded a US$560,000 seed funding round led by TNF Ventures through the Technology Incubation Scheme (TIS). Angel investors Ben Ball and Ben Chew also participated in the round.
In short, TribeHired taps into its users' Facebook connections to spread job recommendations. So the more friends you have on TribeHired, the more job recommendations you are likely to receive. Using it is simple. You log on using your Facebook account and select interests to view related jobs that are posted on TribeHired. The site creates resumés as well, with a user's CV based on his/her Facebook information and customizable on TribeHired.
Posting a job is simple and seems to be free for now. (I posted one in just a minute). You fill in the job description and upload a picture either through your Facebook or computer. Japan's Wantedly is another startup working on social recruitment.
Prior to today's funding, TribeHired received funding from Cradle Fund, a government agency under the ministry of finance, Malaysia. TribeHired was also part of JFDI's accelerator program in 2012.
JFDI CEO Hugh Mason tells us that TribeHired's news means that it's the seventh of JFDI's eleven graduates from the 2012 batch to have secured backing (including the likes of ShopSpot and Fetch Plus). He adds:
Our startups have now raised S$3.9m between them, going from idea to investment in 100 days and creating around 40 jobs along the way.