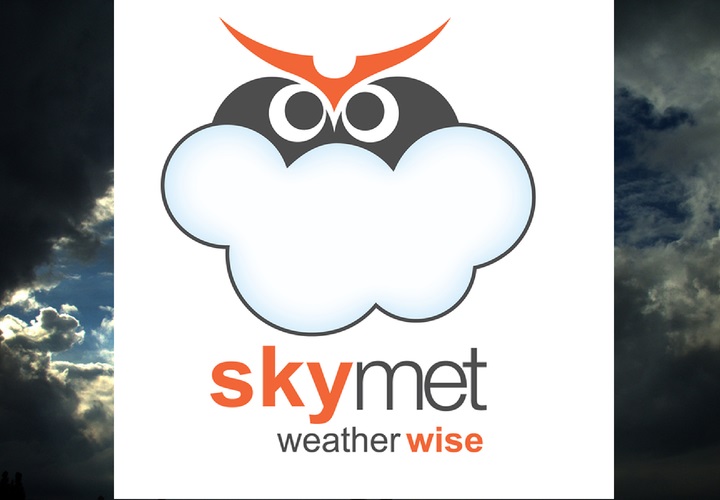 A majority of Indians still rely on a good monsoon for their livelihood. A fall in food production also causes inflation and affects other spheres of the economy. This week the Reserve Bank of India held off on lowering interest rates despite pressure to give business growth a boost. The main reason for the cautious monetary policy is worry over this year's monsoon, which is nearly 20 percent below par as of now.
That's why tracking the monsoon is a full-time activity in India between June and September. The government, the media, businesses, and of course, farmers follow it closely. It's not just the volume of rain that is important, but also where it falls and when.
A number of government agencies are involved in gathering and disseminating monsoon data, which requires high-end computing. But while aggregate data is useful for policy-makers, what is most vital for farmers and agriculture-related businesses is local data and forecasts, because this varies greatly across such a large and diverse country.
That's where a tech startup like Skymet fills crucial gaps. The Noida-headquartered startup began modestly back in 2003 as a provider of weather infographics for newspapers. Its founder Jatin Singh bootstrapped the company till 2011, before raising INR45 million (US$734,000) from private investors. The funding went toward hiring data scientists and building the technology to forecast rain and crop yields right down to the village level.
It deployed sensors across the country to collect temperature, wind, and rain data and launched a consumer weather forecast website as well as an Android app to access it from mobile devices. Besides farmers and agriculture businesses, crop insurance companies too have been using Skymet data to assess risk profiles and settle disputes.
Relaunch and expansion outside India
Now Skymet has raised US$4.5 million in a second round of funding to take its services outside India into other countries of Asia and Africa which depend heavily on accurate and timely weather data. A Skymet statement on the funding says it will also be used to add new technology for hail, frost, and hurricane predictions. Its website will relaunch on August 20 with the new services as well as support for seven Indian languages.
Asia Pacific Pte Limited, a subsidiary of Daily Mail and General Trust plc (DMGT), led the series B round of funding, in which the original investor Omnivore Partners also participated. "We are excited to have the support of DMGT as we scale up and bring our solutions to a wider audience," says Jatin Singh, founder and CEO of Skymet.
"Climate variability is a growing threat worldwide and we believe that India will benefit hugely from the expansion of Skymet's weather monitoring network," adds Stephen Stout, CEO of Asia Pacific.
See: 6 useful apps to prepare you for natural disasters in Asia