Asia certainly has its own share of natural disasters and calamities like earthquakes, tsunamis, storms, and floods. Although they say weather and calamities are unpredictable, it doesn't really hurt to be prepared. Thankfully, various groups and agencies have made apps geared towards disaster relief or preparedness. Here's a list of six apps that could help you prepare and plan ahead for when the worst happens.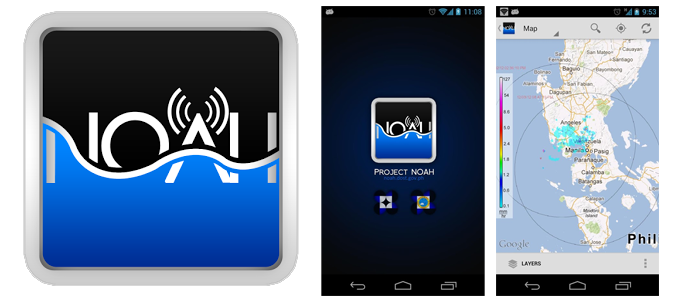 Project NOAH (Nationwide Operational Assessment of Hazards) is the official mobile application of the Philippines' Department of Science and Technology (DOST)'s website of the same name. The app provides a lot of useful tools and information such as weather news and flood forecasting and warning. It also provides a map view of the Philippine 'Area of Responsibility' (PAR), rainfall contours, chance of rain, radar images (for Subic, Tagaytay, Cebu, Hinatuan, Tampakan), sensors, and typhoon forecasts. Screenshots and information from the app can be shared on Facebook, Twitter, Instagram, Gmail, and even via Bluetooth. But this doesn't include flood mapping, which is where the next app comes in…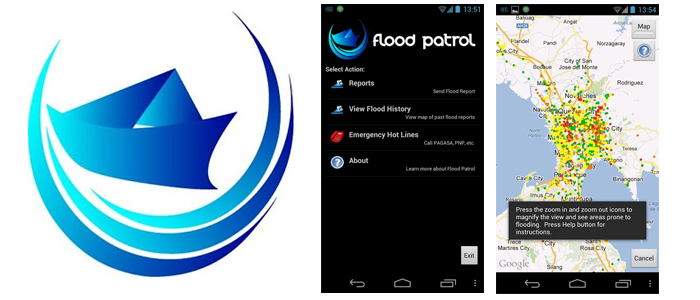 Flood Patrol by the Ateneo Java Wireless Competency Center (AJWCC) is used with the aforementioned Project Noah for flood monitoring and mapping in the Philippines. Not only does it give people a visual map of flood reports in a certain area, but it also allows them to send flood reports to NOAH to help with the site's flood mapping. These reports are also used to help pinpoint which areas need immediate rescue and evacuation.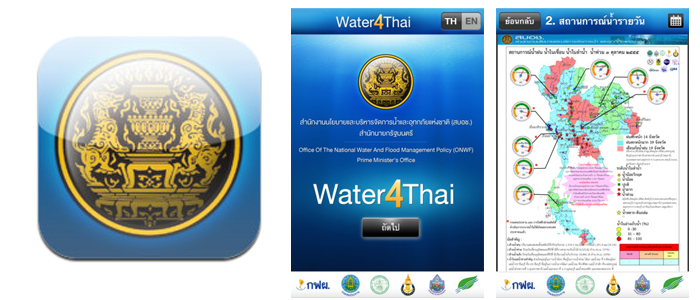 Water4Thai is an app that aims to keep people in Thailand informed and ready in the event of flood disasters. It provides important information such as weather and rainfall data from the national Department of Meteorology, and includes stats on water levels in rivers and dams from the Royal Irrigation Department. Information is presented in graphical charts, graphs, and lists in both Thai and English.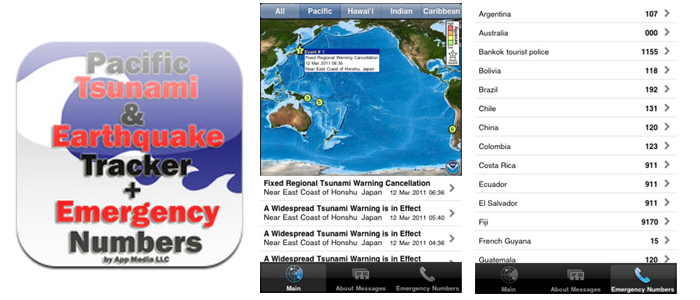 The world was in shock after the South Asian tsunami in 2004, and again after a massive tsunami swept across Japan in 2011. Since those disasters, there has been a greater call for preparedness as well as information regarding earthquakes and possible tsunamis. Tsunami Tracker not only contains warnings for tsunamis and earthquakes directly from the National Oceanic and Atmospheric Adminsitration (NOAA), but also allows fast emergency calls to emergency numbers in the Asia-Pacific region.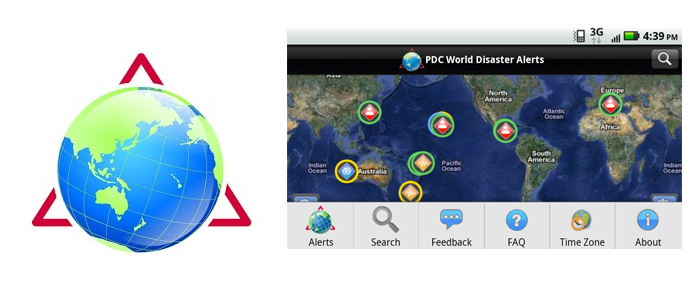 True to its name, Disaster Alert covers lists and maps of disaster risks across the globe. 'Active hazards' are incidents that are deemed hazardous by the Pacific Disaster Center (PDC) and are recorded and listed by the app in real-time. Among the active hazards are common natural disasters in Asia such as tropical cyclones, earthquakes, tsunamis, and floods.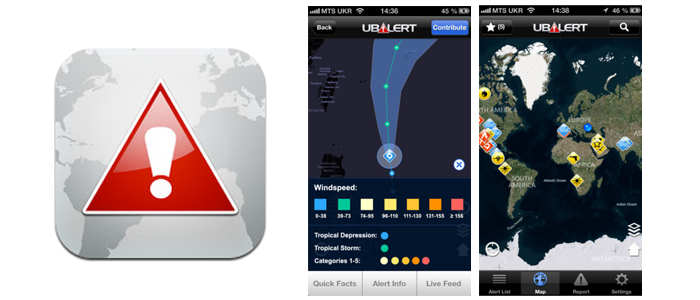 Unlike most disaster apps, ubAlert not only collects information from organizations and websites, but also from its users. Information is presented as graphs, lists, charts, maps, images ,and videos and may be shared via email, Facebook, and Twitter. Another unique feature is that it doesn't only cover natural disasters, but also other calamities such as terrorist attacks and pandemic virus outbreaks. As soon as it receives an event from one of its users, the information will be validated from a reliable source or organization. As soon as it is recognized as a potential threat, all users that may be affected within the impact area will be alerted so to reduce casualties and/or deaths.
(Edited by: Steven Millward, Anh-Minh Do)
Thumbnail Photo: http://thedismantled.deviantart.com/art/Ondoy-138937327