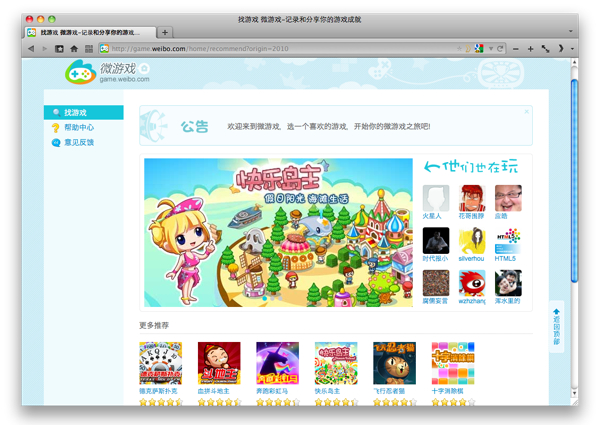 Sina Weibo just became a bigger time sinkhole with the gradual rolling-out of a games portal – at game.weibo.com – that's tied to its new virtual currency, the Weibi.
The inclusion of games takes Sina into social gaming, as well as making its microblogging platform into something akin to Apple's Games Center, with the ability to track the progress of friends across various games.
At the moment there are only six games, including Dream Island and Texas Poker (pictured above).
The games portal also allows you to view in-depth your friend's gaming achievements, making it easier for you to join in with them. It's presented in a stream, along with gaming badges of merit.
The virtual currency, the Weibi, now has a new home at credits.weibo.com (pictured below), allowing you to deposit Weibi in there – in exchange for cold, hard actual cash from an online baking account – and to check your transactions.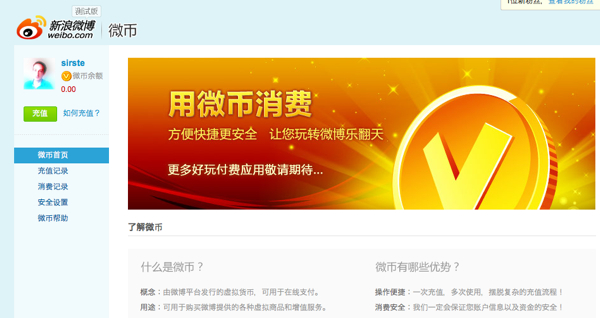 It also indicates Sina is aiming to take a chunk of out Tencent's casual gaming dominance, whose QQ and QZone users spend well over 100 million RMB per year across 70+ million value-added service payment accounts. QQ Games has achieved a peak simultaneous user number of 7.7 million people – that's a lot of online social gamers at one time, engaging in buying virtual goods or credit.
It's looking like a busy week at Sina HQ, with badges launched just yesterday to reward users for certain virtual achievements. Including brand badges, it's a monetization complement to this new Weibi and games portal.