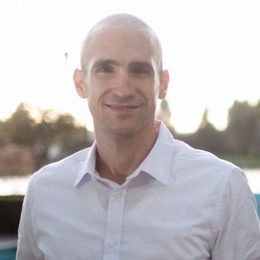 Silicon Valley entrepreneur, investor, and mentor Nir Eyal (pictured right) will come to Indonesia next year to hold a free workshop about how to design habit-forming products. Nir himself has co-founded two startups that were acquired back in 2007 and 2011. Besides writing about the intersection of psychology, technology, and business over at Forbes, TechCrunch, and Psychology Today, Nir is also an advisor to several startups and incubators in the San Fransisco Bay Area. Here are more details about the workshop:
Date: February 23th to 24th, 2013.
Duration: four to five hours each day
Venue: @America, Pacific Place Mall, Jakarta
Price: Free.
The workshop is called "The Hooked Workshop," and it promises to teach participants an in-depth understanding about the psychology that drives user behavior, and about the practical steps in building habit-forming products which utilize the aforementioned understanding. This workshop is definitely one to look out for entrepreneurs out there.
The venue, @America, has a capacity of up to 200 people, but if the organizers want to make the workshop more comfortable, they may want to limit the number of participants to around 120 people. If that's the case, then you'll want to quickly register for the event as soon as online registration is open. We'll keep you posted about on that front.
[Source: Harpoen]