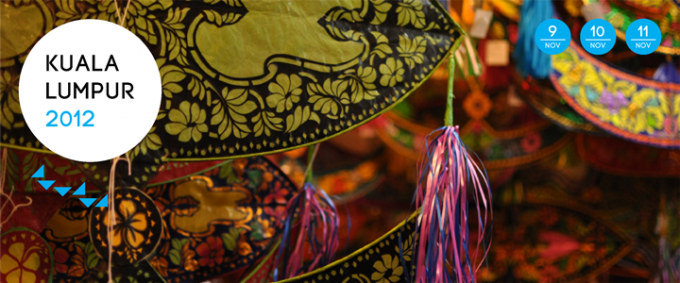 I'm a big fan of civic tech startups, or young companies with aspirations to use new technologies for public good. When a friend of mine in the US started using Google Analytics to help discover and report on homicides in Washington DC, it made me put food photo apps in perspective with regards to how we are taking advantage of all this new technology. I thought that perhaps Asia was lacking in such socially-minded projects, but to my surprise (now that I've started really looking) I've been seeing more and more people getting involved in social entrepreneurship over the past few months.
I recently had a chance to speak with Andrew Tan who is based in Malaysia. He's in the process of preparing for Asia's first SI Camp (or Social Innovations Camp) in Kuala Lumpur, which is scheduled to be held on November 9th and 10th. The event is calling for ideas until October 19. These ideas could be from the local community or NGOs, or anyone who sees a social issue that could be tackled with technology. From there, six ideas are chosen for the two-day event, and teams of developers, designers, and business people come together around each one to develop solutions. And after the event, there will be a month-long SI immersion in Singapore at the Eden Strategy Institute office.
Globally, there have already been 25 SI Camps in 16 countries, so it's certainly high time that we saw one spring up in Asia! Hopefully we can see some Asia success stories added to the list of standouts which have already emerged from global events.
In addition to that general overview of the SI Camp Asia, I wanted to ask Andrew about his thoughts on social innovations in general in the region, and he was kind enough to oblige.
*****
When so many others in the Asia region are doing Startup Weekend events, why have you chosen to do an SI Camp event?
Andrew Tan: We are actually really grateful for those who have and are still organizing Startup weekend/Hackathon type events. These are the pioneers who have helped paved the way towards a more vibrant tech scene and without them I do not believe that we would have been able to get the response we are getting for SI Camp Asia. In fact I believe that there is still space for more of these Hackathon type events in this region since I see them as an important piece that helps build a vibrant tech startup ecosystem.
For us, we also see SI Camp as another piece of the puzzle in the ecosystem building process, but potentially fulfilling a different gap compared to other Hackathon type events. We have chosen to focus on this type of event mainly because of our belief that the web and mobile hold huge potential as drivers of positive social change.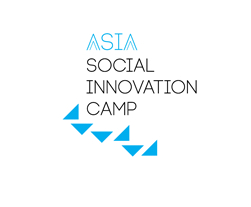 We have already seen how the web has had a huge impact on the way we live our lives: it has changed how we communicate, how we entertain ourselves, our friendships and the way we work. Now it is going to change how we access our health care, how we educate our children and how we provide for the most vulnerable in our communities. However we feel that the use of web/mobile for positive social change is lagging especially in this region.
So what's holding us back?
We think there's a mismatch between what the technology supplies and what society needs.
Neither those with the greatest social needs, nor those who are at the forefront of tackling social challenges – charities, governments, entrepreneurs – necessarily see that the web might form part of the solution to social problems. Whilst Amazon and eBay have become a common way to shop, the expectation that a similar tool might be an aspect of healthcare choices or a child's education is not yet a reality. For practical innovations using the web to have impact they must get themselves some users; but for this to happen, both users and social innovators have to understand and value the potential uses of these tools – they have to 'get' the tech.
But this is only half the story. What about the people who can supply the tools: the software developers and designers – the geeks who like their code? There's a wealth of technical talent out there, but developers and designers are not social change experts. Energy that is currently being driven into creating the 'next Facebook' or the 'the next million-dollar location-based spaghetti photo app' – needs to be given an alternative, social outlet.
So the geeks with the know-how need to be matched with the people who need to build more appropriate effective software, together.
And that's where Social Innovation Camp comes in.
By bringing together these two groups – technology and need – we're creating a community of practice where people can experiment, discover, prototype and become advocates for using technology as a driver of positive social change.
Are people/developers enthusiastic about social projects? (as opposed to making the next million-dollar location-based spaghetti photo app)
Andrew Tan: The response we are getting has been great and is actually exceeding our expectations. I think at some level most of us would like to do good and apply our talent so that it has a positive impact to society.
Also sometimes there are misconception that social impact equals charity. Now, I'm not saying that charities are bad. In fact I believe that there will always be a space for charities to play. However what SI Camp is looking to do is to start people thinking about tech-based social startups.
Is there much support for entrepreneurs who engage in social innovation in Malaysia, do you think? 
Andrew Tan: Social Innovation in Malaysia and in fact in the region is still relatively new. So entrepreneurs in Malaysia engaged in social innovation are getting support but probably not enough. However I'm seeing signs that things are starting change.
What I do hope to really see in this region is the establishment of socially inclined tech accelerators and funds that specifically supports these socially based tech startups such as the New Schools venture fund in the US. The New Schools venture fund invests in entrepreneurs developing education technology tools, applications, content, and services that will significantly improve education opportunities for children from low-income communities. 
You mentioned you are looking to do SI Camps in different cites in the region next year. Do you plan more in Malaysia, or are you trying to push more around Asia?
Andrew Tan: Both. I actually see SI Camp being more local in nature. We are getting interest from various folks from the region and hopefully after attending SI Camp Asia in Kuala Lumpur they will actually start one in their own city so that it becomes more accessible.
We might still have one every year that is more regional in nature but my hope is for it to be replicated in different cities in the region.
Are there any social innovators or inspiring social projects which you have already seen in Malaysia or around Asia?
Andrew Tan: There are a lot of inspiring social projects but I'm going to highlight one that is tech based: kopernik.info. Kopernik is an on-line marketplace of innovative, life-changing technologies designed for the developing world. The founder, Toshi Nakamura, is actually based in Bali.