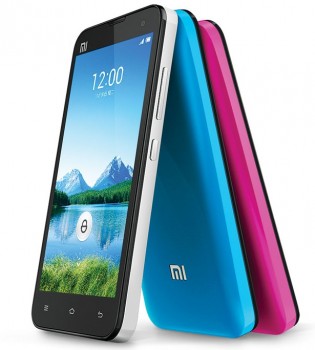 If you're one of the Xiaomi fans who preordered Xiaomi's new Mi2 Android handset, you may not have to keep waiting too much longer. According to the company's website, the first 50,000 units will ship out on October 30. The next round, of about 250,000 units, should be hitting doorsteps around China sometime in mid-November.
If you didn't preorder, you can reserve a handset of your own via Xiaomi's website, but you'll have to pay 224 RMB ($35) for the privilege and who knows when devices preordered now will actually ship. Still, even with a 224 RMB preorder charge, the phones are likely to be cheaper through Xiaomi's site than the inflated prices on Taobao will be once these things start shipping out and scalpers get their hands on them.
At this point, it's hard to believe that Xiaomi is having issues manufacturing the phone in large quantities, so this delayed shipping schedule — which is exactly what the company did last year with the Mi1 — is clearly a case of artificial scarcity designed to boost interest. I'm not a big fan of artificial scarcity — from a consumer perspective, it sucks — but no one could deny that it has been hugely successful for Xiaomi so far.
Based on the Mi1, which was an excellent handset aside from its subpar camera, I expect the Mi2 to be more than worth the 2000 RMB ($317) asking price, and I expect to see the handsets selling for a good deal more than that on Taobao starting October 21st. In fact, you can already preorder the phone on Taobao if you're willing to drop an extra $100-$200 on it.