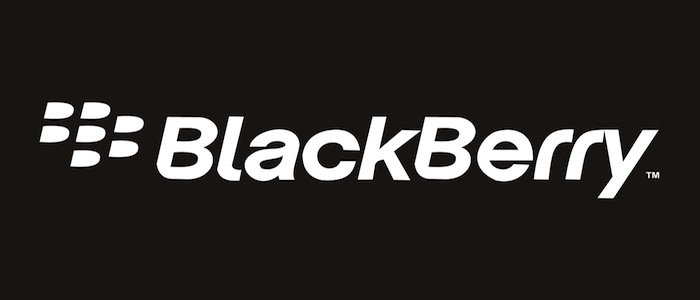 There has been a lot of coverage about BlackBerry as of late. Unfortunately the news is not about the revival of the Canada-based company, but well-documented downfall of its empire.
The once-$100-billion-valued company has lost a lot of ground as of late. Last week the company was set to make what may be one of its last efforts to stay alive with the launch of its popular BlackBerry Messenger (BBM) on iOS and Android. But then the launch was postponed.
Today the same company is about to launch its newest QWERTY handset for its Indonesian audience. But the phone, the BlackBerry 9720, isn't even on BlackBerry's latest OS (BlackBerry 10), it uses the legacy BlackBerry 7 OS.
What do those two moves mean for Indonesia? Here are my thoughts on the current reality for BlackBerry in the country:
1. BlackBerry is no longer the dream phone
There was a time when thousands of Indonesians would want to wait and queue in long lines to get their hands on the latest BlackBerry phones. I dare say that the lines here were longer than the ones formed for Samsung and Apple's handsets back then.
It was because BlackBerry's phones were the bomb. They were seen as the best phone money could buy, and people paid a lot of money for them. The phone's push e-mail, innovative QWERTY keypad, and BBM feature all made it quite popular in Indonesia back then. Today very few people talk about the latest BlackBerry handsets, even the ones who bought the Z10s and Q10s are now being questioned by their friends about why they're sticking with it.
2. BlackBerry will continue to appeal to the masses with legacy OS
The reason why BlackBerry will still release phones using its legacy OS is simple: it wants to still be appealing to the low-end market. This is a very normal approach; there are still lots of Gingerbread and Ice Cream Sandwich Android phones being sold because they are more affordable compared to the ones on the latest Jelly Bean OS.
And just like Nokia Asha, BlackBerry's low end phones – the new and old ones with BlackBerry 7 OS – are still selling very well in Indonesia. People who once desired a BlackBerry phone but could not afford it now can fulfill their desire with the more affordable models.
The masses are no small market of course. But there are loads of local handset manufacturers like Mito and Evercoss which are selling very well with Gingerbread Android phones and feature phones. It's a different playing field, but BlackBerry will still have some loyal fans in the coming years here.
3. BlackBerry needs to start producing good quality low-end phones
BlackBerry phones are infamous for being laggy and hanging all the time. A lot of people get stressed over it, and the new 9720 doesn't even have great specifications for a brand new phone. It doesn't seem that BlackBerry learned anything.
You can only get people to stick with your phones for so long. If they are unhappy with the phone, there are loads of options and competitors ready to take their money. If BlackBerry doesn't up its hardware quality, even the low-end BlackBerry handsets will eventually lose the battleground over to the low-end Android phones, which are getting better while still being affordable.
4. BBM still has chance to be Indonesia's king
Joshua talked about this already. BBM still has a lot of active users in Indonesia, and there will be people like him (ex-BlackBerry users) who would download the app and get nostalgic by using BBM again.
There will also people like me (non-BlackBerry users) who are curious about the new app and will download and give it a try. Though I have never used BBM, I still have quite a few friends who used it, and would try using it again for old time's sake.
According to the latest research from Nielsen, BBM is the second-most used app in Indonesia. Third, fourth, and fifth place go to WhatsApp, Line, and WeChat. There are still a lot of people using BBM, so it still has a chance to continue its dominance.
5. BBM should pay more attention to its chatting infrastructure
BBM has always been seen as a more professional chatting platform compared to the cheerful Line and KakaoTalk. Some say that BBM's closest rival would be WhatsApp due to its similarity in simplistic and professional nature. I'd advise BBM to stick to that branding if it wants to still have a market here, and fix its goddamn infrastructure.
BBM is quite infamous in Indonesia: it's not the most reliable messenger, with lots of pending messages and outages. If it continues, not only will the Indonesian government makes sure that the company pays its dues to users, but users themselves will quietly but surely stop considering BBM their main chatting app.
BlackBerry may not be seen as the dream phone anymore in Indonesia, but it is still big. The company has 15 million users in the country and only time will tell if it will continue to be one of the best here with its legacy handset appeal to the masses and upcoming BBM launch for iOS and Android.
(Editing by Charlie Custer and Willis Wee)