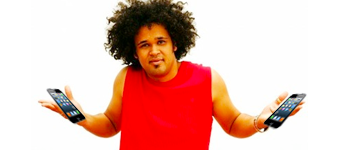 A few days ago, I covered the potential ban from the Vietnamese government of social messaging apps. Well, guess what? The international press and I have once again overreacted to the policy changes going on in Vietnam.
I talked with several chat apps in the country via email, and it's quite clear that the international press has failed to read the fine print. Reuters even used the word "ban" in their article. Well, it turns out, as revealed by the image below, that it's more about regulation.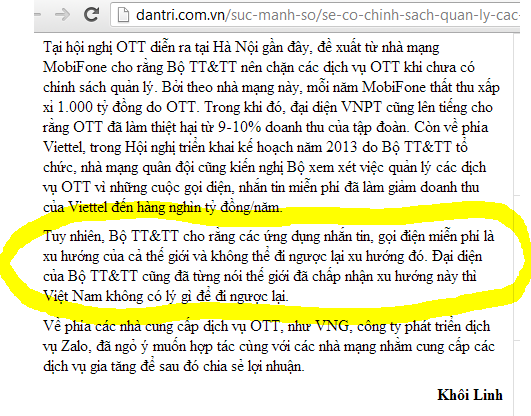 As it says above, in Vietnamese, "the Ministry of Information Technology acknowledges that the trend of texting and calling is the direction of technology for the future of the world and the Ministry has no interest in going against this trend." They also acknowledge in this article that they will be working with companies like VNG, which makes Zalo – and with global apps Line, Viber, Whatsapp, etc. – to find solutions of mutual benefit for the telcos and the companies.
In other words, the latest policy that the Vietnamese government is bringing to bear is essentially about making the legal side of OTT services clearer.
Last night, when I asked Le Hong Minh about his view on this particular subject, he said that in the past, VNG has also faced a potential ban of its online games. In fact, it happened just three months after VNG released its star game, licensed from Kingsoft in China, Vo Lam Truyen Ky. But in the end, the local web giant was allowed to continue to operate. Thus, the OTT case may be a repeat of this.
But in this case, if you just read the fine print, you'll see that it's more about management and regulation than any outright ban. My personal contention is still this: will telcos start to be more progressive about encouraging business over their airwaves? If the regulation is foundational rather than preventative, it's possible.
(Editing by Steven Millward and Paul Bischoff)