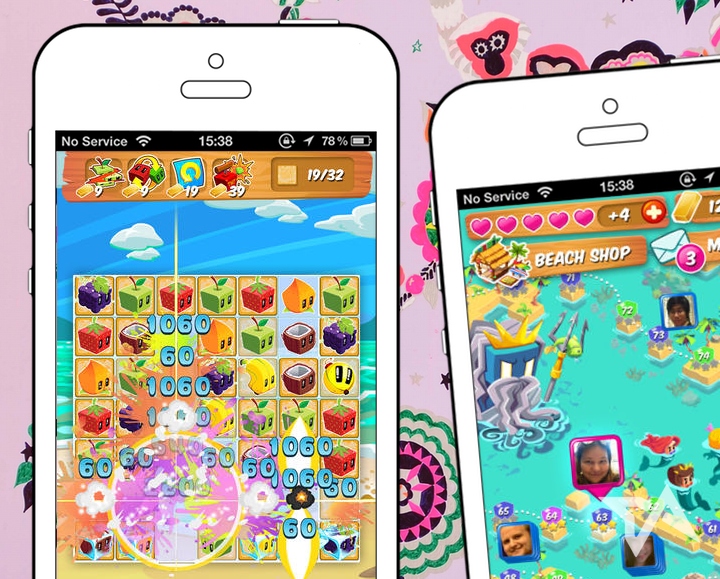 In a big deal for two Southeast Asia gaming startups, Thailand-based Pocket PlayLab today revealed that it's acquiring Philippines-based Anino Games for an undisclosed sum. "It's a big move to almost double the team size," Pocket PlayLab co-founder Jakob Lykkegaard explains to Tech in Asia. "But we feel like our core platform is good enough to support it and our culture and workflow were close enough to make it fit fast."
Both gaming studios make casual games for iOS and Android. The Thai startup, which was founded in 2012, is best known for Juice Cubes, which is published by the Rovio Stars program run by the Angry Birds developer. Pocket PlayLab has over one million daily active users on its three games.
The prolific and longer-established Philippine team, which has created over 60 games, is doing well with titles like Robot Bop.
It's a strong turn-around for Pocket Playlab, a startup that was struggling to stay afloat with no funding until Rovio spotted Juice Cubes and decided that it should be published under the new Rovio Stars banner. That gave the title a lot more exposure and credibility.
See: 12 signs you've been working in the games industry for too long
Lykkegaard says there's a strong synergy between his startup and Anino Games. He adds there will be no job losses as a result of the buy-out, and the combined team will expand this year as they hire new people. The combined firm will be called Anino PlayLab. He adds:
We shared the same culture and their team was the best that I have seen in the region, as they have so many years of experience from the 12 years they been around. We felt that we could, with our expertise in marketing and monetization, easily get new top grossing titles out.
The acquisition will likely serve to raise the profile of Thailand's creative industries, as well as boost the nation's startup ecosystem. It comes a few weeks after Thailand-based ecommerce service provider aCommerce raised one of the largest venture capital rounds in Southeast Asia to date.