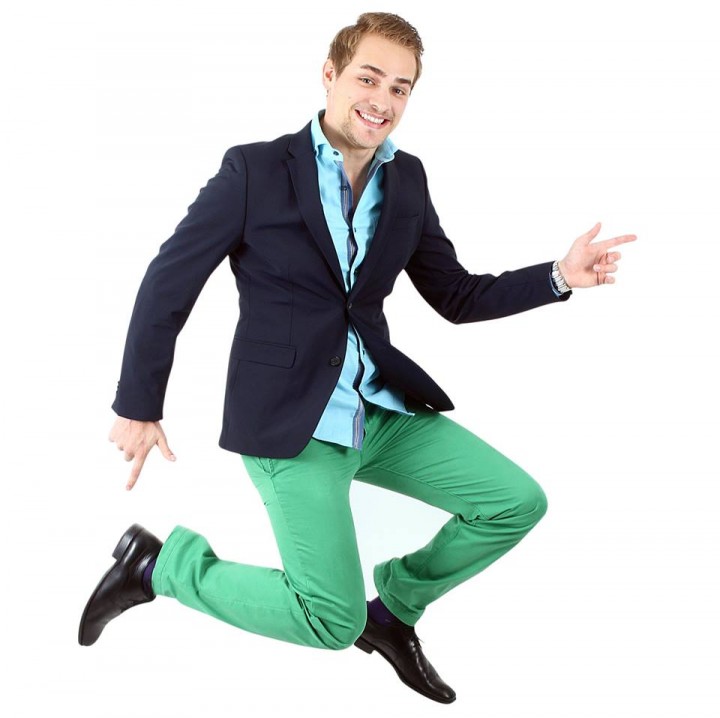 A fruity version of Candy Crush – called Juice Cubes, made by Pocket PlayLab – is the third Rovio Stars game after Icebreaker: A Viking Voyage and Tiny Thief. It's also the first free game (with in-app purchases) under the Rovio Star brand.
Rovio Stars is the Finnish firm's publishing initiative. It introduces a developer's game to a bigger audience while supporting it with marketing and PR. With this partnership, Rovio Stars is pushing Juice Cubes to all of its Angry Birds gamers.
The partnership between this Hong Kong-registered, Thailand-based game company and Rovio first came about last year. The path to becoming a Rovio Stars title wasn't simple. We almost didn't hear of Pocket PlayLab or Juice Cubes. Jakob Lykkegaard, co-founder of Pocket Playlab shared the story of his not-so-smooth entrepreneurial journey with Tech in Asia.
(See: Razmig Hovaghimian: from failed pizza maker to founder of Viki)
Failures
Before Rovio came into the picture, Lykkegaard had been working in Bangkok for almost two years. He and his co-founder were on the verge of closing down Pocket PlayLab after not coming up with a hit.
Lykkegaard knew the end of the company was near unless if he could raise some money. The team was working hard to raise funds, but the team was turned down time after time as most investors called their projections unrealistic.
Finally Pocket PlayLab found an investment firm in China that was willing to invest in the company. According to Lykkegaard, the deal wasn't even that great but he was willing to take it anyway to keep his company afloat.
Finally, we were close to closing a deal that would more or less make me lose me the majority of the company for not so much money but we needed to get the company going.
Lykkegaard and his team were preparing to go to China to meet with the VC for an urgent meeting, but they hit another big problem. They were expecting to get a visa on arrival, but it turned out not to be so simple.
"We flew to China and got there at 6 am. Once we landed we realized we needed the visa so we called the company that invited us there but the company didn't pick up since it was early. Then the lady at the immigration printed out a two-page paper saying we got rejected and called the police and the Thai Airways people to take us from the immigration area and put us on the next flight back to Bangkok."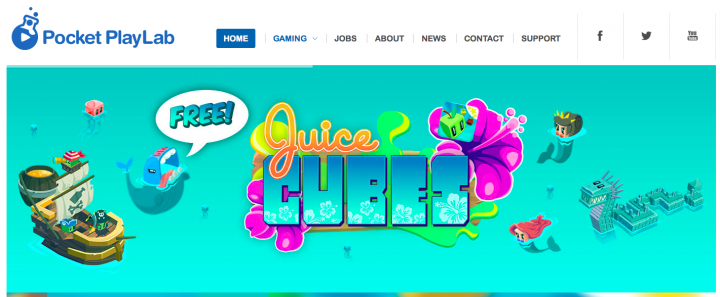 Everything happens for a reason
The team's spirit hit rock bottom. Not only had they wasted money on the hotel and flights, they missed the investor meeting. The investors canceled the term sheet.
The deal fell apart, but Pocket PlayLab launched Juice Cubes as its last hope.
I always knew that we had a great team and at some point we'd make something great. That's why I poured all my money into this.
After launching, the new game took off.
We didn't aim to make it viral right away but wanted to do one that could make more money per user. Two weeks after it launched we made all the money back from building the company for two years.
Then Rovio approached the startup. The Finnish gaming giant found Juice Cubes on the New Zealand market and contacted Pocket PlayLab. The deal was done in the next month and the rest is history.
(See: Bukalapak CEO: Start early, fail more)
Learn from mistakes
After being rejected by at least 20 investors, Lykkegaard has learnt lessons as a gaming startup from early failures:
We focused on how to get on top of the top free chart instead of the top grossing. Also important to remember – revenue is the key to get investment.
Facebook is also a secret sauce in this success story. Pocket PlayLab found that Facebook sharing is a great way to get virality and increase the user-base when users share the game with friends.
Game strategy is also important. It's important to keep coming out with new content and new features of the game it in order to retain players – something key to the success of Rovio. Making a game more social – such as getting people to share a game with friends in order to receive in-app items – is another way to gain more users.
Lykkegaard says that 60 percent of money spent on mobile goes to games. Therefore, if you have a good team, you are almost guaranteed to make something successful.
Just learn from other people and ask yourself how do we replicate that success over and over again?
Juice Cubes now has over 20 million downloads with 1.5 million to two million active users per day.