This post is a part of our coverage of Startups in Asia (Singapore), Penn Olson's first tech conference. Our full coverage of the event can be found here, or for our RSS feed, click here.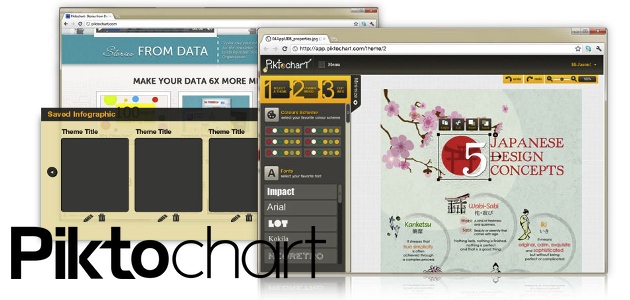 You might've noticed that we on PO love infographics, so Piktochart is something that makes sense to us. It's essentially an easy way to make good-looking and interactive infographics out of tedious data, helping people to present info in a way that's visually appealing and more engaging.
Up on stage at our Arena this afternoon, Piktochart co-founder Andrea Zaggia said that most people would rather sleep than see a presentation (risky words from a man who's actually giving a presentation at the time) and so an infographic gives readers, colleagues, or consumers a better way to absorb details.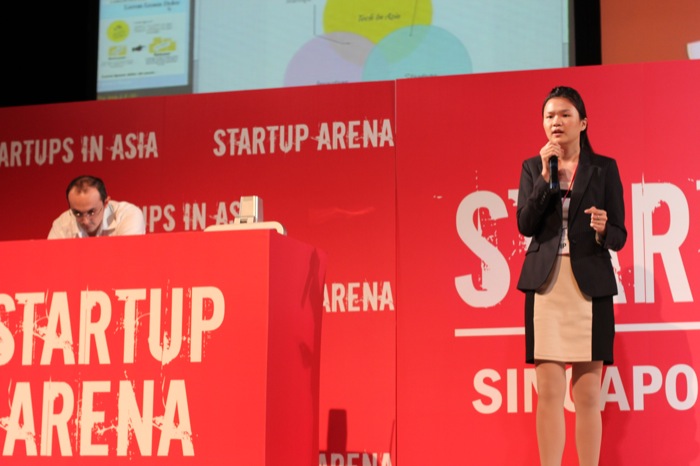 Starting the demo with the other co-founder, Ai Ching Goh (pictured above on the right), the duo show off the easy interface (pictured up top) for users to customize colours, shapes, fonts and everything else that makes up what you want to visualize. During the live demo, the startup teamsters claim that the interactive elements in the charts give companies a chance to reach out to consumers. Plus, analytics can give the creators of the infographics some useful feedback on how the general public is using them.
We bumped into the Piktochart team in China at a Chinaccelerator event a few months ago where their presentation and product mightily impressed my Beijing-based colleague.
This time around, Ms Goh has updated stats showing how her startup has grown over time, expanding from 500 to 2,000 users, and by now having raised US$30,000. With a giant $10,000 cheque being awarded to the most promising startup at the Arena, that last number could well go up yet further. In addition, they're about to implement two pro packages later this month – for US$10 or $30 – while keeping it freemium.
Head over to the Piktochart homepage to see a quick demo video or to try out the free version.