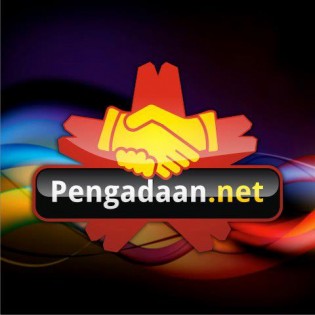 Procurement projects are posted whenever an institution is looking to acquire goods or services for a certain project. Procurement projects are usually quite big and buyers spend a lot of money for them. Such projects could be anything from printing services to providing office supplies for institutions' needs. To get the best deal with a supplier, buyers usually hold a tendering process involving a lot of filtering stages to select and scrutinize the tender suppliers.
Indonesia-based Pengadaan.net was launched last week to help connect buyers and suppliers more easily. Pengadaan boasts information about 100,000 procurement projects across Indonesia, which should be very useful for suppliers out there. We talked with Aris Prasetyo, from the startup's business development division about the startup's origin and how they could gather so much information.
Aris first noted that there are other websites out there using the same name but at different web domains. The company was founded in mid-2012 to become a one-stop destination for all procurement stakeholders in Indonesia. The startup was created to address the challenge faced by suppliers in collecting the latest procurement information from different institutions and provinces in Indonesia.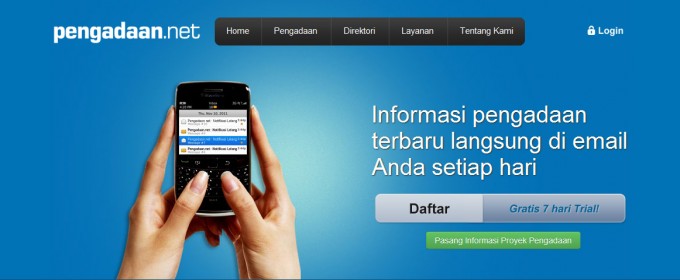 The website lists project information sorted by province, e-procurements, project categories, estimated project value, and projects from private institutions. Pengadaan.net lists further details regarding each project, such as the maximum budget, or other requirements. The project budgets listed on the site are worth between IDR 500 million ($52,000) to IDR 1 billion ($104,000)
Pengadaan is developed by the StarDev Indonesia team in Malang. They look up and collect publicly available information, and also receive submissions via its site. Pengadaan implements a freemium model to earn revenue. To make sure that everyone can access the information, the service also provides widgets which can be used on other websites.
The service is free to be used by anyone, but premium members will get to receive a daily email notification about the latest procurement projects posted, according to customized criteria. The team believes that it is crucial to receive the latest project information as fast as possible, which should make this model work. They are looking to explore other revenue models in the future, but it depends on the progress of Pengadaan.net itself. Premium membership costs IDR 100,000 ($10.40) per month or IDR 550,000 ($57.23) for a six-month subscription.
Pengadaan.net doesn't have any investors. The site has a mobile site instead of apps. He said that the team might consider building native apps for various platforms in the future. But for now, the team will focus on the current stage of web development and database-buildinging activities.