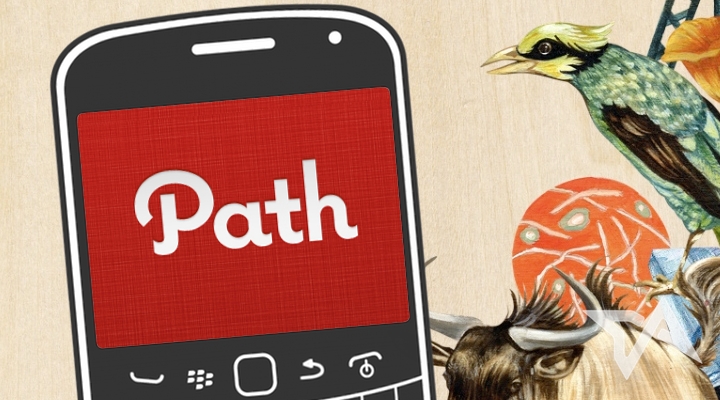 (UPDATE: Representatives from Path have clarified to Tech in Asia that they have no plans for a Blackberry app at this time. On TV, Morin said they "might" think about it next year.)
Path has four million active users in Indonesia right now, which means the nation is home to the social app's third biggest user-base. With that in mind, Path co-founder Dave Morin is in Indonesia this week, and he told local station TV One this morning that Path is coming to BlackBerry next year.
Morin, notes the DailySocial blog, didn't say much during his short TV segment, so it's not clear if he means BlackBerry 10 or the older BlackBerry OS6 or 7.
Indonesia loves its BlackBerry phones, but mainly just the older ones. If Path launches on BlackBerry OS6 or 7, it could give a big boost to user numbers in the nation. But if Path hits only BB OS10, it's possible that no-one will notice or care.
Path app got support for the Indonesian language – as well as Japanese and Chinese – in the summer of 2012.
Despite Path's success in Indonesia, the mini social network has struggled in the past couple of years, remaining a niche service squeezed between Facebook and numerous messaging apps with more users like Line and WeChat – both of which also have Path-like elements. Path fired 20 percent of its staff last month as Morin's crew tries to weather the storm.
(Editing by Josh Horwitz)