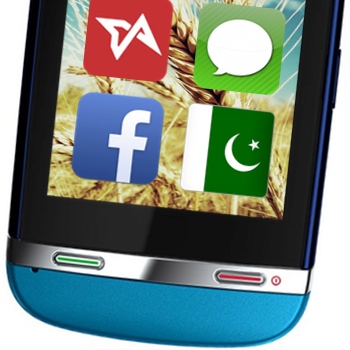 Pakistan's Telecommunication Authority has revealed that the country has reached 125 million mobile phone users, which is a new high. The figure for May 2013 shows that Pakistan has 125,012,860 mobile subscribers, pushing the nation up to an all-time high of 70 percent mobile penetration. But that represents fairly slow growth from the 100 million milestone back in October 2010.
The five mobile telcos in Pakistan added around 2.5 million subscribers during April and May 2013, notes the Propakistani blog, despite mounting taxes on telco companies and bad deals for consumers.
Telenor and Zong added the most subscribers in that time, but Mobilink is still the nation's leading service provider with 36.75 million subscribers. Telenor is second with 31.7 million.
A lot rests on Pakistan's mobile infrastructure, not least its fledgling startup ecosystem. However, Pakistan's 3G auction is proving controversial in the wake of the afore-mentioned tax hikes and other restrictions. The CEO of Telenor Pakistan, the local division on the Norwegian company, hit out at the many barriers in Pakistan's mobile space last week, calling the new taxes "reckless". Telenor has even threatened to pull out of the 3G auction, and Telenor's next tranche of $1 billion investment in the industry in Pakistan is now in doubt.
With such slow growth in the mobile space in Pakistan relative to countries like China where 3G subscriptions doubled from mid-2012 to mid-2013, Pakistan badly needs to take the pain out of getting SIM cards and getting online via mobile, regardless of the background concerns such as thwarting communication between terrorists. Currently, the nation has about 15 million mobile internet users.
(Source: Propakistani)
(Editing by Enricko Lukman)